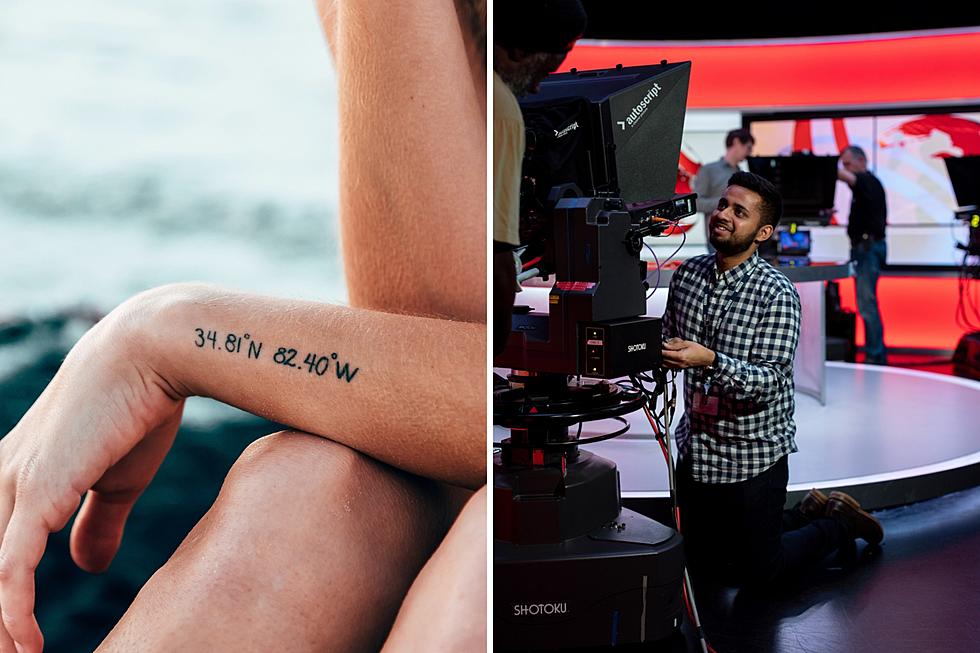 Popular Maine TV Reporter Explains New Tattoo After Questions by Viewers
Cody Black / ThisIsEngineering RAEng
The passion that Mainers have for their preferred news stations and reporters on those stations is real, and sometimes not always a good thing.
There have been countless times when reporters -- and unfortunately, they're always usually women -- share accounts of "fan mail" (which is actually hate mail) on their social media accounts, like this example from former Channel 8 WMTW reporter Allison Ross back in 2021.
Ironically, fans have noticed something about another popular WMTW reporter that has led to numerous comments and messages being sent.
Meghan Torjussen WMTW
If you catch the weekday Channel 8 WMTW newscasts that air at 4, 6, 10, and 11, then you're very familiar with Meghan Torjussen, as she serves as the anchor for those broadcasts.
And it's come to light that plenty of people are familiar with Meghan, based on something they've noticed recently during her broadcasts -- she happens to be sporting some brand new ink.
According to Meghan, she's received multiple messages questioning the new red-colored electric guitar tattoo, complete with music notes, that has been visible on her left inner forearm during newscasts. And apparently, the inquiries have piled up enough for Meghan to decide to take to her Facebook page to address her new look.
But, spoiler alert -- according to Meghan, she says she's "not that cool."
First off, newsflash for Meghan (yes, corny pun intended) -- you are that cool.
But also, hopefully, the messages received were harmless inquiries and not vicious vitriol like the example above from Allison Ross or any other disgusting hate mail sent to our hard-working media personalities throughout the 207.
Also, let this serve as a reminder -- Meghan, Allison, and any present or past reporters and meteorologists are no different than we are, outside of the fact their job thrusts them into the spotlight (literally -- those studio lights are so bright they're sweat-inducing).
They are everyday people who react to words and actions the same way we do -- keep that in mind the next time you go to drop a comment or send a direct message to them. They're humans, not AI, and what you say to them matters.
41 Maine AF Tattoos
Check out these pieces done by tattoo artists from all through the 207 and beyond. Ink on lifelong Mainers and those who have moved around and wanted to take a piece of Vacationland with them.
READ ON: See the States Where People Live the Longest
Read on to learn the average life expectancy in each state.