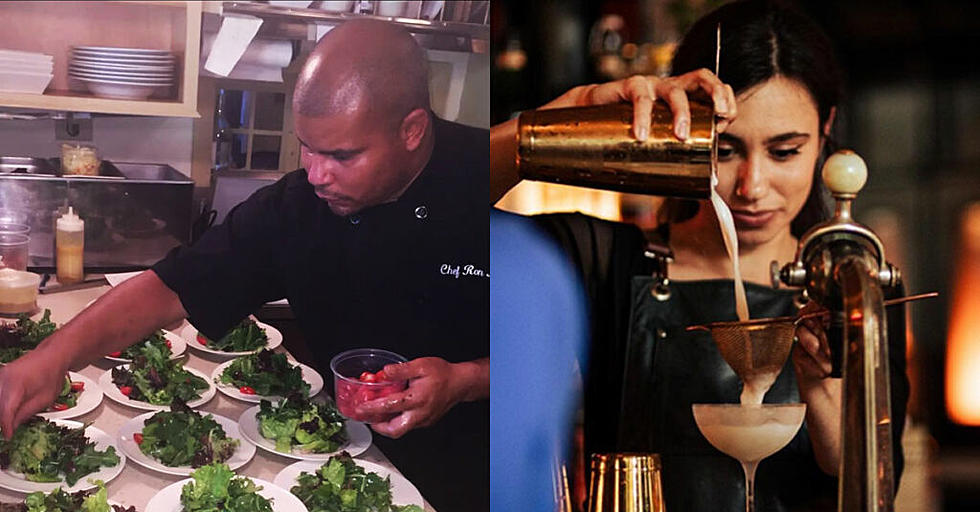 Portland Bartender in the Running for Best Bartender of 2023
Ronnie Medlock
Have you had a drink made by one of the best?
Papi, a new Puerto Rican restaurant that opened this year in Portland's Old Port has gotten a lot of press. From the excitement of a new restaurant with a funky theme with established owners who know their way around a kitchen. Papi is a mix of Chef Ronnie Medlock and his childhood memories and Beverage Director LyAnna Sanabria. Ronnie is no stranger in a kitchen and remembers as a kid associating food with love and family. You are either raised where food is a love language or sadly you aren't. Chef Ronnie knows that you can make lasting memories with special food. And he is a master.
Then there was the whole 'door' controversy. A silly fight with Portland over the antique doors to their new place not fitting the historical architecture of the Old Port. They are taking the doors down.
Anyway, back to the latest and well-deserved news! LyAnna Sanabria is a semi-finalist as the best bartender of 2023 with Punch. There are 21 semi-finalists...
each possessing a distinctive point of view on drink-making, a genuine passion for the hospitality industry and a desire to push it forward. From this talented group, 10 will be named the Best New Bartenders of 2023.
LyAnna has a French Canadian mother and a Puerto Rican father and she credits her heritage and love of what she does on how to create a fun, tasty cocktail. As she told Portland Old Port,
I want to create a bar that I want to drink at- one of pure, unadulterated Puerto Rican joy. Our hospitality is special. It's full, it's warm, it's loud, it can hurt.
Well done LyAnna! You've got a ton of loyal fans who know you deserve this distinction! Punch says that on October 10, they will name the 10 best bartenders of 2023!
What Are the Signature Drinks From Every State?