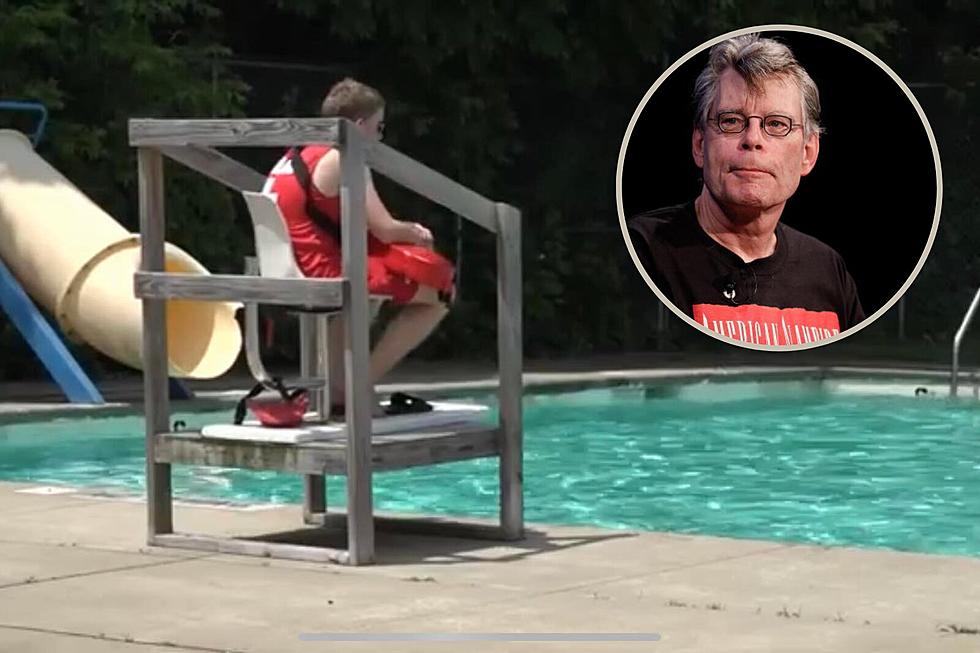 Stephen King Generously Donates to Keep Kids Swimming This Summer in Bangor, Maine
Getty Images/News Center Maine YouTube
Stephen and Tabitha King are so incredibly generous and they are determined to keep kiddos swimming this summer in Bangor, Maine.
According to News Center Maine, The Stephen and Tabitha King Foundation have donated $25,000 to support the efforts of the Friends of Dakin Pool.
The Friends of Dakin Pool is trying to better the facilities at Dakin Pool in Bangor, the news station reported, and a spokesperson from the foundation expressed that the donation was motivated by their longstanding support for the pool and their desire to ensure its continued availability for the children of Bangor.
They have created a "Jump In!" campaign, which is a fundraiser aspiring to raise $160,000 to help with the improvements to the pool, according to News Center Maine. The money will cover repairs and investments and will be directed towards a new slide, updating the pool house, and funding future projects, the news station reported.
it sounds like it will make visiting that much more exciting. Can you imagine how great it will be to go swimming there?
I enjoy the summer season and finding places to relax from the scorching heat by jumping in a refreshing pool of water.
And let's get real. We don't want kids spending their entire summer on their iPads or other devices. Instead, a refreshing swimming pool can serve as a perfect escape for a day, allowing them to cool off and create cherished memories that will endure throughout their lives.
And the Kings are helping make that happen. How amazing.
This Crooked-Looking Maine House Comes Complete With Its Own Indoor Lap Pool
This meticulously updated 1978 "crooked-looking", mini-cabin mansion is a spectacular property. With a lap pool, sauna, updated kitchen, and stunning views of wildlife, you are sure to feel right at home.
Ship Vibes? Lap Pool? Iconic Falmouth, Maine, Property Is 6,000 Square Feet of Family Fun
Listed by Andrew Carr of Advisors Living
, 2 Town Landing Road is a nearly 6,000-square-foot home that has seven bedrooms, five bathrooms, and gives off the feeling that you're on a ship of luxury. Check it out.