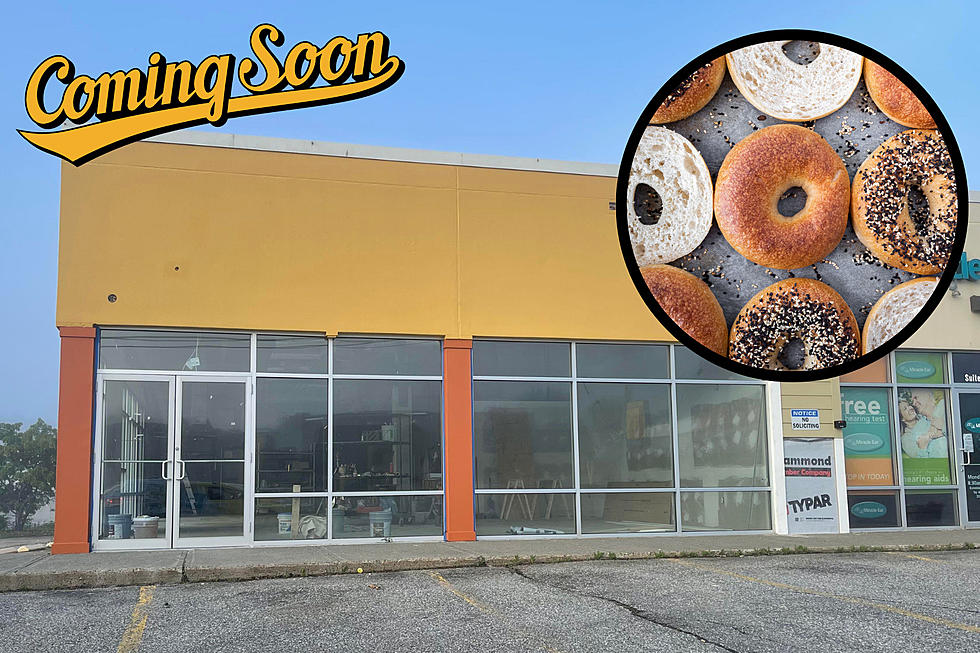 The Iconic Sunrise Bagel Opening New Location in Augusta
Matt James
Get ready for breakfast, Augusta, Maine!
The beloved and iconic Sunrise Bagel is spreading there wings and opening up another location right here in Augusta! According to Central Maine, Owner, Tiffany Lopes has been told over and over from patrons that they want a shop in Augusta.
So, she did. She was reluctant at first because of how busy she was at the Water Street Waterville location, but decided to go for it! And many community members are thrilled that she's done so!
Lopes has a full staff and the article states they sell just under a thousand bagels on the weekends!
Her loving daughter, Katie will manage the Augusta location.
The 2,000 foot building is waiting to be filled with the aroma of yummy bagels! Her space is being renovated now at the Augusta Plaza shopping mall which was formerly a Little Caesars at 60 Western Avenue.
Sunrise Bagel has an incredibly loyal following. They are planning on opening in September. Bagel enthusiasts and breakfast lovers alike are going to be excited to enter this epic spot. Enticed by the aroma of her bagels, Sunrise awakens your taste buds. Can you tell that I am a fanatic?
According to Central Maine, Lopes says,
"My philosophy is bagels make the world go 'round, I think we can help lift each other up. We'll become the bagel capital of Maine."
Lopes also believes in the power of  community and will aim to raise the bagel scene and share success with other similar establishments.
So prepare to start your mornings with a satisfying experience at Sunrise Bagels second location in Augusta, opening soon!
5 Pizza Places In Maine You Absolutely Must-Try According To Food & Wine
From Brooksville to Bath, Food & Wine has identified the five pizza places in Maine that you absolutely can't miss
These 20 Maine Ice Cream Places Serve Up the Biggest Scoops
Let's find out which Maine Ice Cream Shop has the deepest scoops!