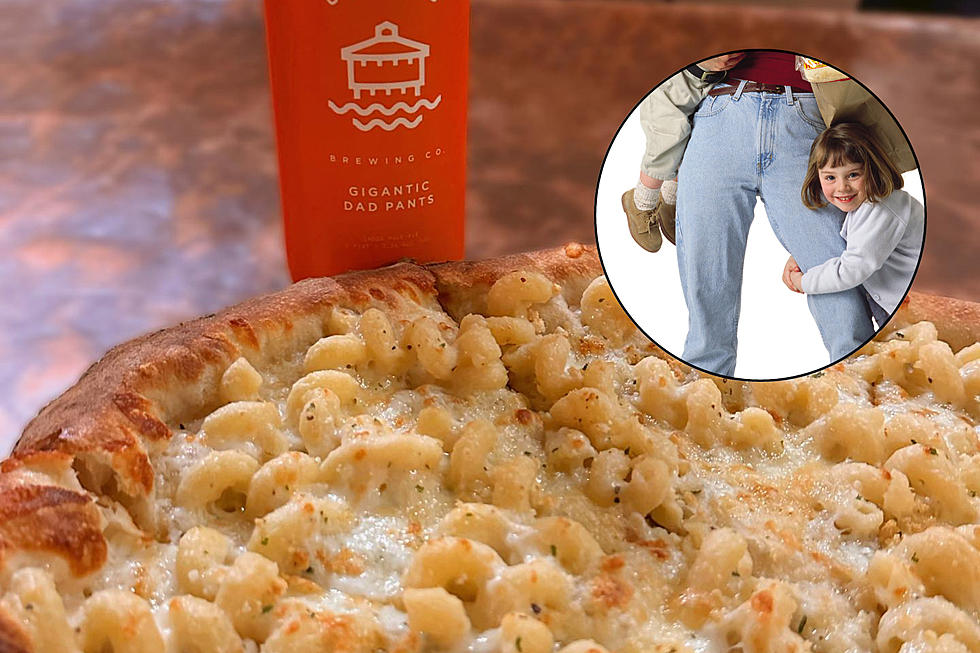 The Only Place You Can Eat 'Mom Jeans' in Maine is This Iconic Pizza Spot
Cushnoc Brewing Co. via Facebook/Canva Pro
Cushnoc Brewing Co. keeps hitting us all with surprises, and never ceases to amaze me. Maybe some people are in the loop, but if I'm just catching wind of it, there are surely other souls out there too that haven't heard about their recently announced pizza.
Nestled on 243 Water Street in Augusta, this well-known brewery is the must-visit spot to hit for a good time with your homies. And the pièce de résistance? Diving into their uniquely-named pizzas and craft beers.
Currently up on the menu is "Mom Jeans", a pizza that includes their signature four-cheese mac & cheese pie, according to their post. Wow.
Mom Jeans became a thing thanks to the fashion choices our beautiful moms rocked back in the '80s and '90s. Why those particular jeans became iconic is a mystery, but they did. And now, they're not just denim. They're a living, breathing meme. Go figure!
But here's the twist, you have to act fast if you want to take a bite of Mom Jeans, because the clock is ticking. According to their post, you've got only three days left to dive in. And while you are eating Mom Jeans, take a sip of their brew called Gigantic Dad Pants.
Okay, I am officially in love with Cushnoc.
As for the origins of why they started to come up with these quirky pies, your guess is as good as mine, but I am sure glad they did. Cushnoc, clearly is a joint that thrives on fun and makes sure every bite and brew is a joy-filled moment for everyone.
30 Maine Restaurants to Grab Delicious Takeout
Thanks to our great listeners, we compiled a list of many of Maine's best joints to grab takeout. These spots can be found statewide, waiting for you to try them.
How many of these have you had?
Gallery Credit: Chris Sedenka
20 Maine Towns Have The Most Instagram-Worthy Main Streets
Are you yearning to take a Birdgerton-esque stroll down the best Main Streets in Maine? I got you.