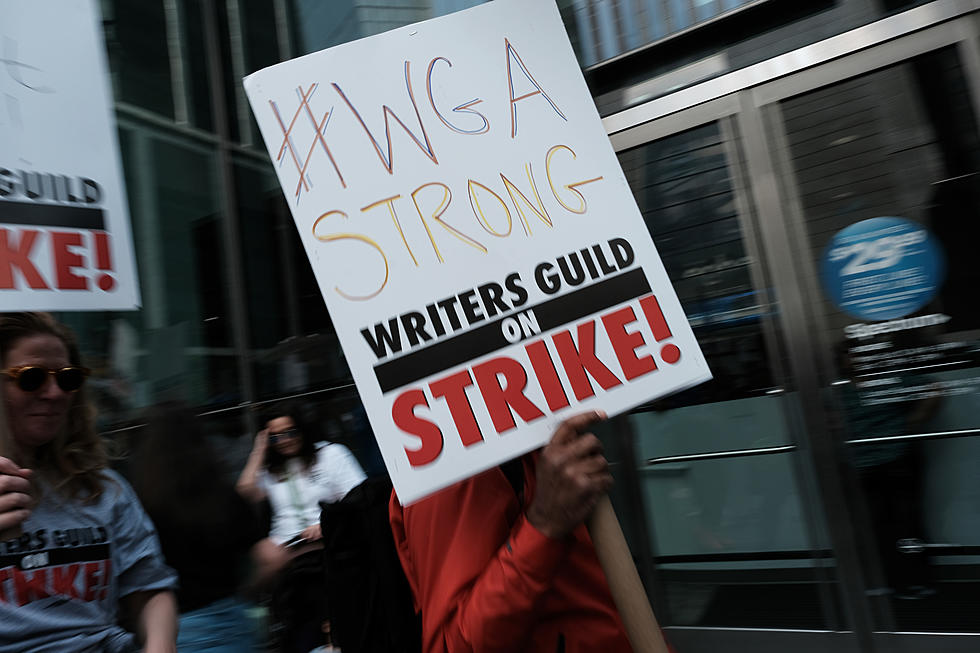 The Writers Strike Is Over After 148 Days
Getty Images
After 148 days, the writers strike is over.
The Writers Guild of America announced via their Twitter account that their Negotiating Committee, WGAW Board, and WGAE Council "all voted unanimously to recommend" the tentative agreement made with the Alliance of Motion Picture and Television Producers earlier in the week. And with that, they announced that the writers strike will end as of 12:01AM on Wednesday, September 27.
READ MORE: Actors Who Quit Movies During Production
If you click through the link in that tweet, you can read the terms that the WGA and the AMPTP finally agreed to; where the writers' demands were met and where compromises were otherwise reached. The bottom of the document reads "Estimated Value of the Deal" with the WGA's proposal being valued at $429 million, with the studios' initial counter offer valued at $86 million, and the final agreement valued at $233 million a year. So not everything that they initially asked for, but certainly much more than the studios were initially willing to give. The term of the deal runs until May 1, 2026.
The summary of the new agreement includes specific new rules about the use of artificial intelligence in Hollywood:
"AI can't write or rewrite literary material, and AI-generated material will not be considered source material under the MBA, meaning that AI-generated material can't be used to undermine a writer's credit or separated rights."
"A writer can choose to use AI when performing writing services, if the company consents and provided that the writer follows applicable company policies, but the company can't require the writer to use AI software (e.g., ChatGPT) when performing writing services."
"The Company must disclose to the writer if any materials given to the writer have been generated by AI or incorporate AI-generated material."
"The WGA reserves the right to assert that exploitation of writers' material to train AI is prohibited by MBA or other law."
While writers can get back to work imminently, there is still the matter of the actors' strike, which is unresolved and ensures that even if screenplays are ready to go in the immediate future, they can't move forward — at least until the AMPTP negotiates with SAG-AFTRA. That strike is currently in its 75th day.
Forgotten Movie Sequels
Although few of them are remembered well (or at all) these sequels all exist.