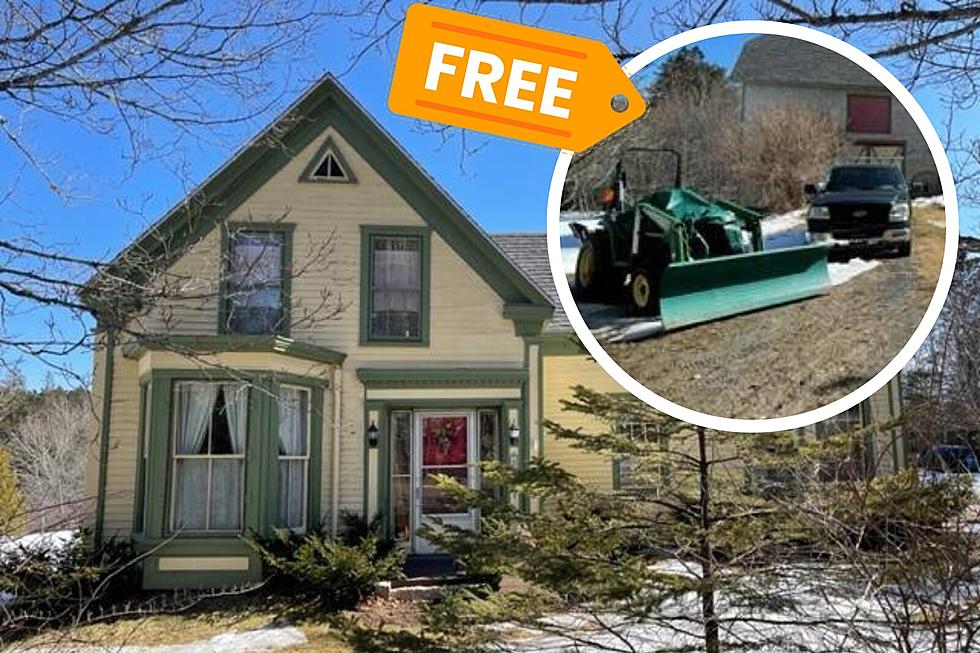 This Maine House for Sale Comes With a Free Tractor and Pick-Up Truck 
Realty of Maine Ellsworth/Canva
Yes, there are many listings each day when you want to find a home in Maine. However, the one I found is very unique. Because when you are looking for a home, you don't expect it to come with some awesome perks.
Like a free tractor and truck!
Yes, I said free. Can you believe it? Let's get into it, shall we?
---
Listed at $174,900, this house is located at 58 Hershey Lane in Pembroke, Maine. It is currently pending.
It's just under 2,000 square feet and is a charming little New England farmhouse on 3.5 acres. This is according to Realty of Maine. Georgie Kendall is the agent out of Realty of Maine Ellsworth Office.
Before we jump into these amazing freebies this house has a two-story barn, 3 bedrooms, and hardwood floors. There are many antique details like pumpkin pine floorboards, old-fashioned wallpaper, and cool wavy glass windows. They do have updates like a renovated new roof and electricity.
---
It's a true gem for homesteading. But here's the best part a free truck and tractor! That's right, if you buy the home, you automatically get the truck and tractor for free!
"Plus a tractor with all of the attachments and a Ford pickup to get you started!"
What a sweet deal. The house is currently pending, but you never know! Keep your eye out!
Check out the rest of the house below!
This Maine House for Sale Comes With a Free Tractor and Pick-Up Truck 
Check out this unique pending deal for a house in Maine that comes with a free tractor and truck!
This Million Dollar Central Maine Waterfront Home is a 15 Minute Drive From Augusta!
Situated at 74 Lake Ridge Drive in Sidney, Maine, this gorgeous waterfront home truly looks like a million bucks!