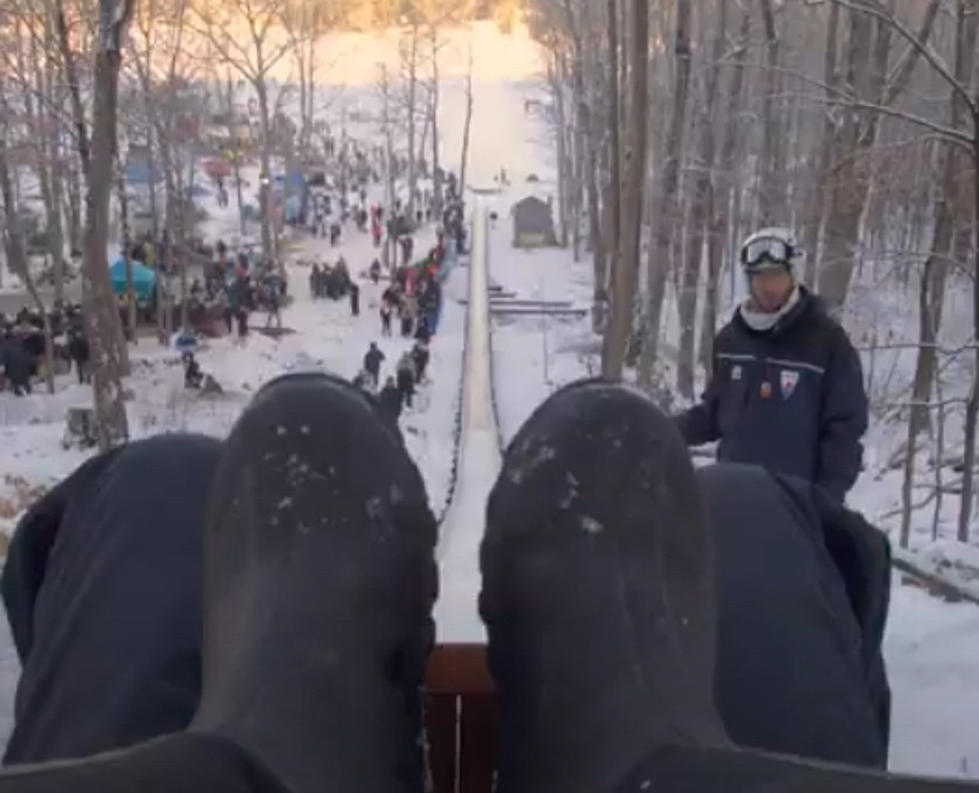 U.S. National Toboggan Championships Ready To Kick Off In Camden
Youtube
After taking last year off because of...you guessed it, Covid-19, the U.S. Toboggan Championships is set to kick off in just a few days.
If you have never witnessed the spectacle that is the. , then you are missing out! But, with the 31st annual championships under way Feb. 11th through the 13th at the Camden Snow Bowl, here is your change to take in all this great event has to offer. It may even move you enough to put together your own team for next year.
So far, more than 300 teams have signed up for the event, and registration is still open for a few more teams but space is very limited according to the Camden Snow Bowl website.
The first day of the event is a Friday, and all about toboggan inspections and practice runs. There are also opportunities for anyone to try and check out the 400 foot wooden toboggan ice shoot. There is a good chance this will be a yearly draw for many that seek a thrill.
Saturday, is a day filled with qualifications and costumes.
Sunday, is about the finals, and awards once the day has come to an end with the races.
This unique event is a blast for the whole family. Check it out, you'll be glad you did!
Here is a Youtube video of event from a few years ago to give you an idea of what to expect from the MaineVideoMag Youtube channel.
Take a Tour of Maine's 10 Longest Rivers
Maine is an outdoor wonderland, mainly due to its incredible terrain. One of those treasures is Maine's vast river system. In fact, its one of the more impressive ones in the country.
According to WorldAtlas.com
, Maine has one of the largest systems in the United States, with the top 10 rivers all being over 75 miles.
Here is that list, which includes many nationally-known rivers.
Mainers Show Off Their Coolest Ice And Snow Formations
Ice and snow doing super cool things, captured in photos.
You know there is just something about using our free radio station app that makes life easier. The B98.5 app makes it easy to request a song, message the DJs on the air, even enter contests that are available on the app only. You can also stay current with news and happeings around town. To be "in the know" turn on the push notifications for exclusive content and local breaking news. It's the best way to hear about breaking news first. Stay connected to B98.5 for FREE with our B98.5 app. It's a FREE download on Google Play and the Apple App Store. Check it out, tell your friends and family and stay connected with us!