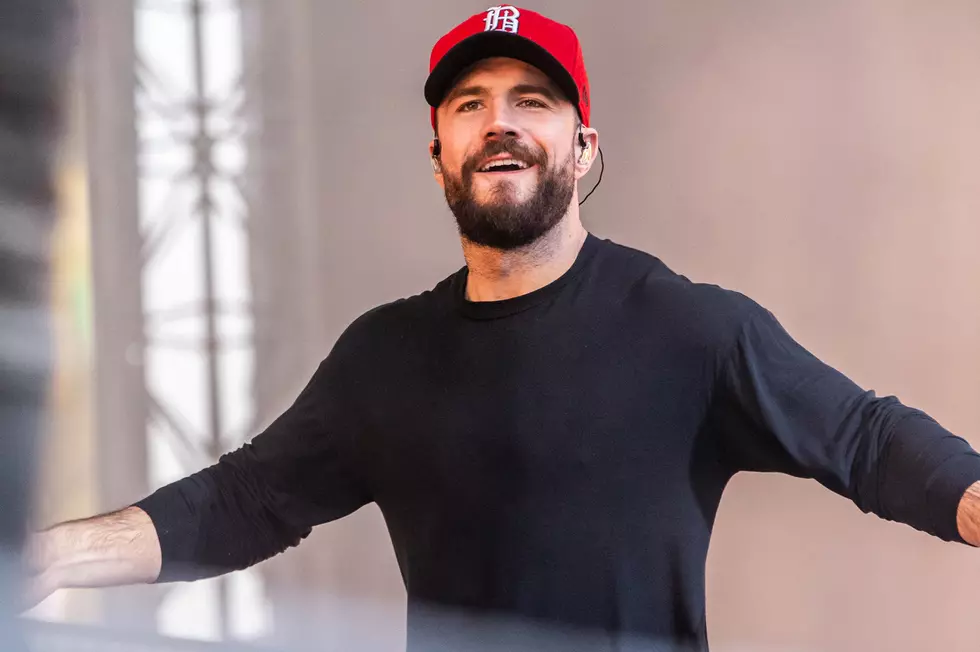 What Song Does Sam Hunt's "Hard To Forget" Sample
Vanessa Storm, Getty Images
There's no denying that Sam Hunt's latest song, "Hard To Forget" is, well, hard to forget.  The song, which is on his much anticipated CD "Southside", has a catchiness that rivals "Body Like A Back Road".
One of the things that makes it so catchy is the sample of a classic country sample at the beginning (and throughout) the song.
It is Webb Pierce's 1953 hit "There Stands The Glass".  According to Wikipedia, the song spent 27 weeks on the country charts.  For 12 of those 27 weeks, the song was in the number 1 spot.
Webb Pierce was born in West Monroe, Louisiana in 1921.  As a child, he was obsessed with Gene Autry, Jimmie Rodgers, and western swing groups.  He got his first break at the age of 15, when he was given a weekly 15 minute show on a local radio station.  He was a US Army Air Forces veteran and went on to have a series of hits in the 1950s and 1960s.  In his later years, he was known for his lavish California lifestyle.  For example, his house had a massive guitar-shaped swimming pool that ended up being a tourist attraction.  He passed away from cancer in 1991.
Enter your number to get our free mobile app