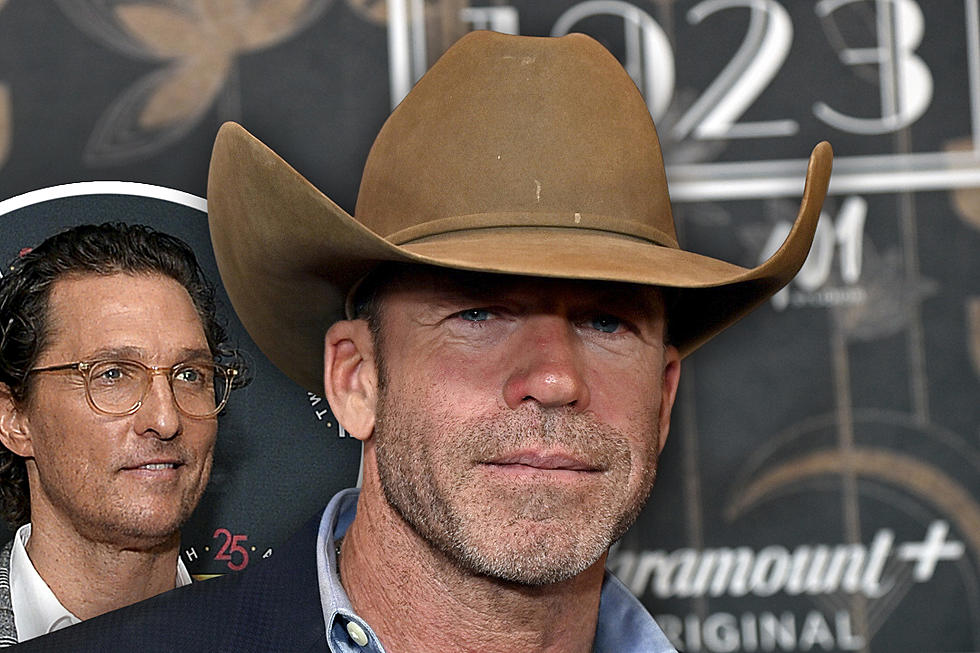 What Today's 'Yellowstone' News Really Means
Getty Images
Two new Yellowstone spinoffs are coming, but don't assume you know what either are about. Honestly, you can probably forget the year each is set in, too.
Paramount announced good news and bad news on Thursday (Nov. 2). There was also one concerning omission from the press release that left a window open for fans of Taylor Sheridan's shows to be delighted with Dutton family drama long before November of 2024.
The final installment of Yellowstone is coming in November 2024.
Two new spinoffs were also announced: 1944 and 2024. Both titles are working titles.
This brings the total number of shows in the Yellowstone universe to five.
Related: Yellowstone Confirms Date for Final Episodes, Reveals Two New Shows
How To Watch Yellowstone Spinoffs 1944 and 2024:
Yellowstone airs on Paramount Network, but all spinoffs have run on the Paramount+ streaming service. That's likely where you'll find both 1944 and 2024 when they begin, although the network didn't confirm this.
Which New Yellowstone Show Is Matthew McConaughey In?
Don't assume Matthew McConaughey is in either of these two Yellowstone spinoffs. The actor's name isn't mentioned at all in the press release, and despite a lot of rumors, no one has 100 percent, without-a-doubt said he's all-in. This could very well be because the SAG strike prevents any actor from doing anything that promotes a show. Or, the deal may not be done.
That said, if he's a part of one of these shows, it's 2024. McConaughey has been connected to a sequel, not a prequel. Originally, Deadline sourced people with knowledge in reporting other Yellowstone cast members would join him on this new show, but Taylor Sheridan would later walk that back saying he's not sure the new show would even film in Montana.
One thing is for certain: Matthew McConaughey is not simply taking over as John Dutton.
Remember, 1944 and 2024 Are Just "Working Titles."
A second premature conclusion is to assume 1944 will be affected by World War II. Most likely the show will shift to a different year or era. 1883 was originally called 1886, and 1923 was originally believed to be 1932.
Even though Spencer Dutton's struggles post-WWI hang like a shadow over the Harrison Ford-led 1923, these great wars may be a thing of the past for this next prequel. How did Montana handle civil rights and rock and roll in the '50s? That's a compelling storyline, too.
When Will 1923 Resume?
Yellowstone won't return until November 2024, and it stands to reason the sequel has to start after Season 5 wraps. It's not a leap to assume 1944 has to follow 1923, but when will Sheridan's second spinoff begin?
It could be spring or summer of 2024. If the SAG strike ends and the scripts and cast are ready, it's reasonable to think production could resume quickly. Nothing about Thursday's announcement indicates that's the truth, but the show's omission leaves a more satisfying timeline as a possibility.
Wait ... the SAG Strike Isn't Over?
It's not. In fact, it's doesn't look like it's close to being over, which means it's possible this entire timeline could get shifted back. We're trying to think positively, however.
Look for a full conversation on the new Yellowstone spin-offs during the next Dutton Rules podcast on Monday (Nov. 6).
22 'Yellowstone' Facts You Probably Didn't Know
How big of a fan of
Yellowstone
are you? These 22 facts about the Paramount Network show are sure to stump even the most dedicated viewers. They're almost all about the cast members and their real-life passions and roles. John's kids? Beth's accent? Rainwater's guitar playing? Tate's spoilers? It's all part of this list of 22 Facts You Probably Didn't Know About Yellowstone.