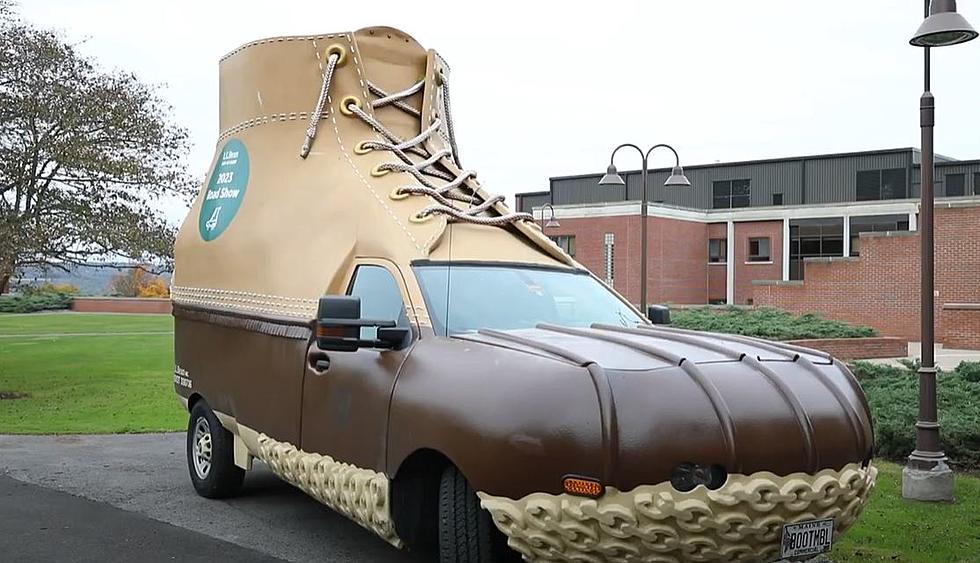 What Was This Iconic Maine Vehicle Doing in New York State?
Youtube
There is no doubt that one of the most well-known, if not THE most well-known, Maine businesses is LL Bean.  The retailer, known for selling high-quality camping & outdoor gear, has been around for over a century.
Each year, the company's flagship store in Freeport attracts hundreds of thousands of visitors.  Because of its notoriety, the store remains a bucket list item for visitors even if they are not the outdoorsy type.
And, let's face it, how many people did you know as a kid who had those monogrammed LL Bean backpacks?  If you were middle class or above, you probably had one as an elementary or middle schooler.
Even though the retailer does have several other store locations (like North Conway, NH; Cranston, RI; and Albany, NY), it is still rare to see the company's iconic Bootmobile outside of New England.
So, why was it in New York state?
It turns out the LL Bean team is currently on a college tour.  Basically, at each stop, they set up a pop-up store where they sell some of the most well-known LL Bean products: boots, backpacks, hoodies, etc.
According to The Ithacan, they were recently at Ithaca College in Ithaca, New York.  They set up a pop-up LL Bean store in one of the common areas.
Check out this video of the event:
After leaving Ithaca, the LL Bean team was headed elsewhere in New York before they made their way to Pennsylvania.
You can learn more about LL Bean, the company's products, and cool events they have coming up at their website HERE.
So, how much LL Bean gear do you have?  Tell us about your favorite LL Bean purchase by messaging us inside our radio station app.
Camping for the Non-Campers: 10 Glamping Sites in Maine That Will Exceed Your Needs
If you love the idea of being in the great outdoors, but you are not a fan of "roughing it" these glamping resorts are perfect!
Gallery Credit: Meghan Morrison
LOOK: These Are the 50 biggest retailers in America
Gallery Credit: Madison Troyer & Zack Abrams