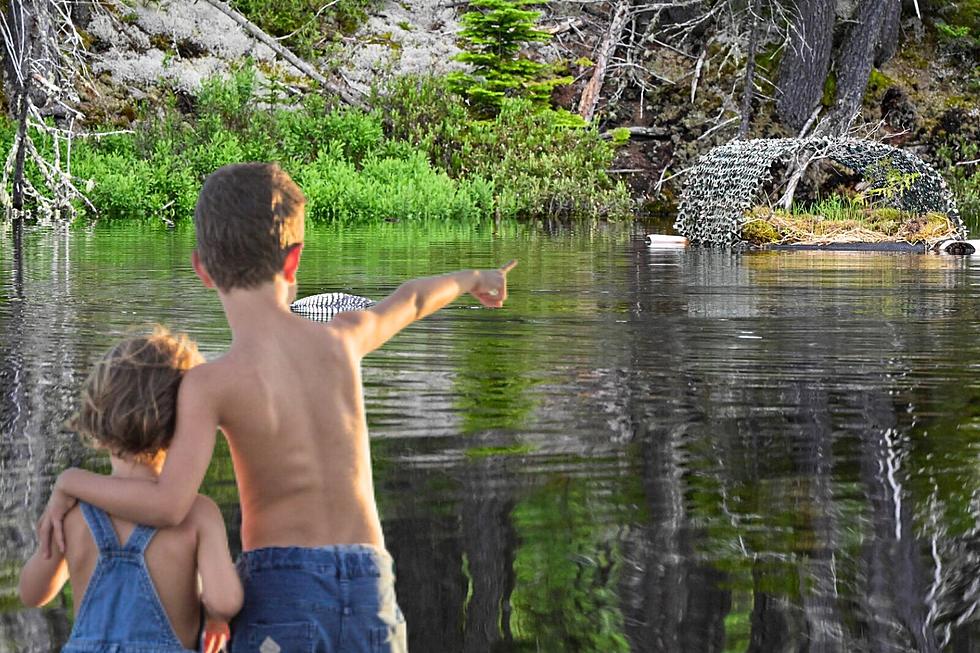 You Might Be Surprised by What These Floating Rafts Are for in Maine
Maine Department of Inland Fisheries & Wildlife via Facebook/Limor Zellermayer via Unsplash
The bird's the word ladies and gentleman.
Who's ready to find out what these remarkable floating nature-rafts are in Maine?
Have you seen them? I get tickled pink when I see that our wildlife is being taken care of so generously and that is exactly what is happening here.
So, if you were curious as to what these floating nature-looking rafts are in Maine, it's all for the birds!
Who are these rafts for?
It's like a pontoon for the LOONS! That's exactly how the Maine Department of Inland Fisheries & Wildlife referred to them as in their recent post.
They want all of us to know how to share space with the loon pontoons. That way, we can ensure their safety while nesting. It's important to keep our distance and not get too close!
When I was younger, my brother and I used to make rafts out of sticks and branches. We would spend hours tying them together with anything we could find and eventually, when we were ready, we would set them off along the babbling brook behind our house.
For me, seeing these hand-made rafts floating on the waters of Maine to protect our birds, gave me a bit of nostalgia.
What is their purpose?
These rafts are man-made and serve a vital purpose because they serve as a safe haven for loons to nest. They incubate their eggs at this time of the year, according to Maine Audubon.
So, next time you spot a loon raft, appreciate its role in giving a safe nesting opportunity for these beautiful Maine birds.
But wait, there's more! Here are some tips that I have collected from the Maine Audubon to spot a loons behavior.
If you have the luck of finding a loon nesting, make sure to follow these tips, according to Maine Audubon.
Stay 150 feet away
If you're on a boat- drive slowly to avoid waves
Do not take the eggs!
Their are so many ways to enjoy Maine from making your own rafts out of sticks or appreciating these loon pontoons for nesting.
Happy birding to all!
Mainer Shows Us How To Live 'Back in Nature' With Barefoot North
Take a peak into Barefoot North a new way of living and business that connects us all to nature and our roots.
Mainers' Sarcastic Answers to Question About Maine Wildlife By People 'From Away'
A Reddit user from away asked Mainers what his mother was hearing outside of her room at night while visiting Maine.