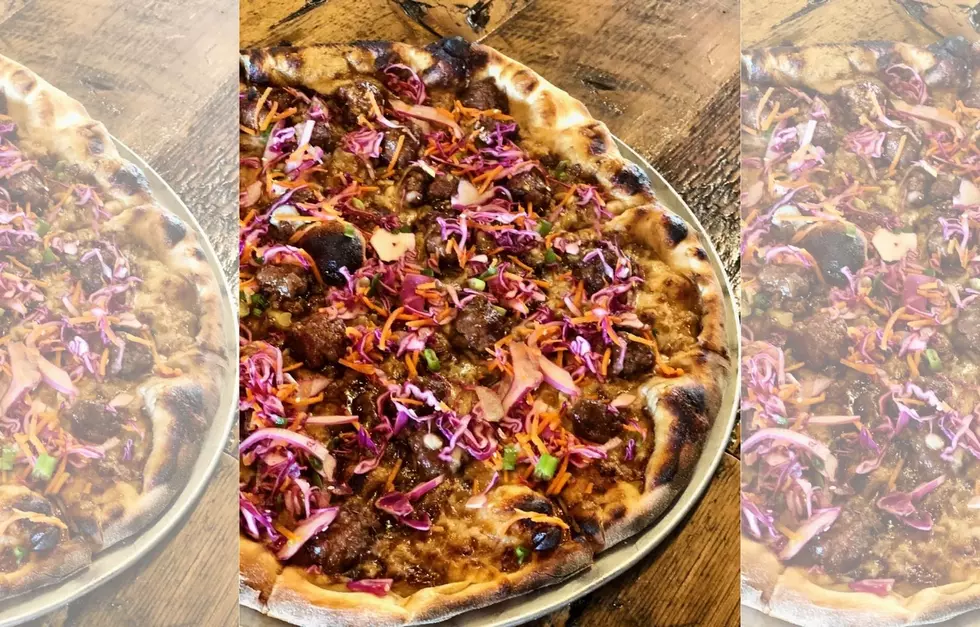 You'll Wanna Put Cushnoc's 'Balls of Glory' Pizza in Your Mouth
Cushnoc Brewing Co. via Facebook
You know that feeling when you're about to get off work, it's been hours since you've been satisfied, the hunger pangs kick in, your mouth begins to water. You want dinner, darn it!
Nothing hits the spot quite like a slice of pizza. One of the best things about pizza is that even mediocre pizza is still pizza. And pizza is good. Everyone has their preferences with pizza.
Some are into pineapple, others not so much. Some could go either way. Others prefer a nice meaty pizza with a thick crust and some are happy with a thin crust with extra veggies.
There are also the ones into some really weird stuff (not that there's anything wrong with that) like fried pickles or bananas! There really is a pizza for everyone.
Cushnoc Brewing Co. on Water Street in Augusta just debuted a new pie that will make pizza aficionados squeal in anticipation and moan with delight once they take a bite; the Balls of Glory Pizza.
Packed with flavor this pizza features teriyaki glazed ginger scallion sausage meatballs made in house, fresh Asian slaw that includes a honey orange dressing, mozzarella, and sesame seeds.
So if you want to mix up your pizza pleasures, make the trip to Cushnoc. It'll be even more fun with a friend, maybe two! I have no doubt you'll be begging for more after you've finished.
Enter your number to get our free mobile app
Where To Find The Best Ice Cream in Each of Maine's 16 Counties