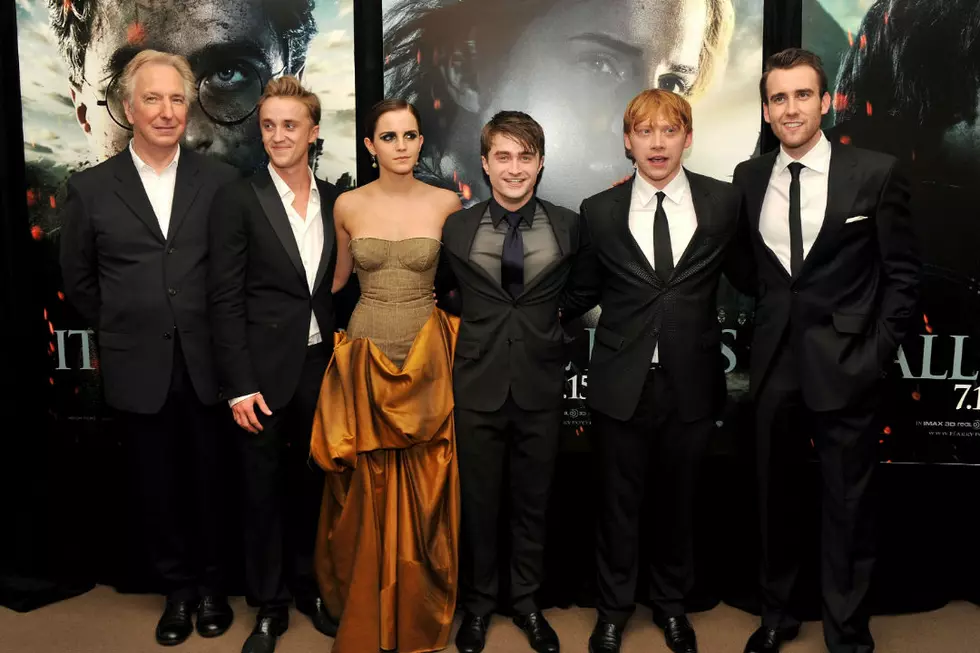 'Harry Potter' Stars + Author Fondly Remember Late Alan Rickman
Stephen Lovekin, Getty Images
Severus Snape might have been the bane of his Hogwarts students' existence, but the late Alan Rickman, who played the Harry Potter professor across eight films, couldn't be more loved or missed by his co-stars.
Daniel Radcliffe, who starred as the eponymous character, wrote in a Google document that Rickman was one of the "loyalest" and most supportive people he's met since breaking into the film industry as a child.
"He was so encouraging of me both on set and in the years post-Potter. I'm pretty sure he came and saw everything I ever did on stage both in London and New York. He didn't have to do that," Radcliffe wrote. "As an actor he was one of the first of the adults on Potter to treat me like a peer rather than a child. Working with him at such a formative age was incredibly important and I will carry the lessons he taught me for the rest of my life and career."
Emma Watson, who played Hermione Granger, wrote on Facebook that she'll miss conversations with "such a special man and actor," and Potter author J.K. Rowling struggled to spell out her disbelief on Twitter.
"He was a magnificent actor & a wonderful man," she wrote.
Devon Murray, Matthew Lewis and James Phelps, who played Seamus Finnigan, Neville Longbottom and Fred Weasley, respectively, also shared memories of Rickman, and heartache surrounding his loss.
Have a favorite memory of Rickman from the Harry Potter movies? Share it in the comments.
Check out a collection of baffling celebrity look-alikes: