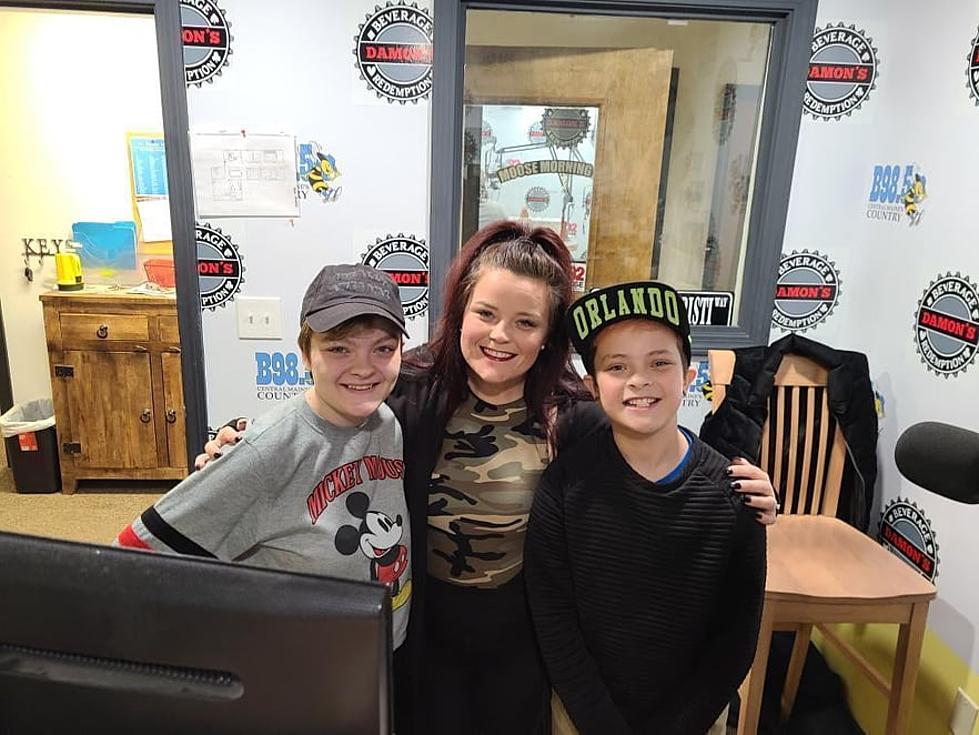 B & Logan Joined Their Mom & Buzz For A Little Morning Show Fun
Kristi Marie/TSM
Growing up, I always knew I wanted to be a mom. I started babysitting at an early age, I took classes in Early Childhood Education, and by the young age of 18, I became a first-time mom. It was no secret I loved and still love kids.
Before finding my way into the world of radio, I spent many years as a stay-at-home mom, and because of that, I have spent many, many moons with my kids, B and Logan. I am super thankful to have been able to do something; however, sometimes I really miss those moments, and lately, I've missed them a lot.
School vacation kicked off this week, and I decided to take advantage of the time my littles would be home, so I invited them to join me at work for a Buzz and Kristi in the morning show. My girl B hasn't shown as much interest, so I had to nudge her a little, but I'm sure glad I did. My little guy Logan has spent as much time on-air as he could over the past two years, so much time that somedays I wonder if he thinks it's actually his job, haha.
As soon as we got in the car, B's first words were, "mom, you have the coolest job, and I don't know why I waited so long before coming to work with you." You can say it was a total hit, and they had the time of their lives.
Did you miss out on B and Logan joining the morning show? No worries, you can get caught up on the weekends with the best of Buzz and Kristi, playing Saturday morning and Sunday evenings.
14 Lingering Covid-19 Symptoms Our Listeners Are Struggling With
10 unusual & unique ways that our listeners use their dishwashers
Hey, have you downloaded our FREE app? If not, you totally should. With the app, you can stream us anywhere at any time; you can also send us messages, win exclusive prizes, and you'll even get the latest breaking news sent right to your phone. Want to download the app right now? All you've got to do is enter your mobile number below, and we'll send a download link right to your mobile device. It's that easy!