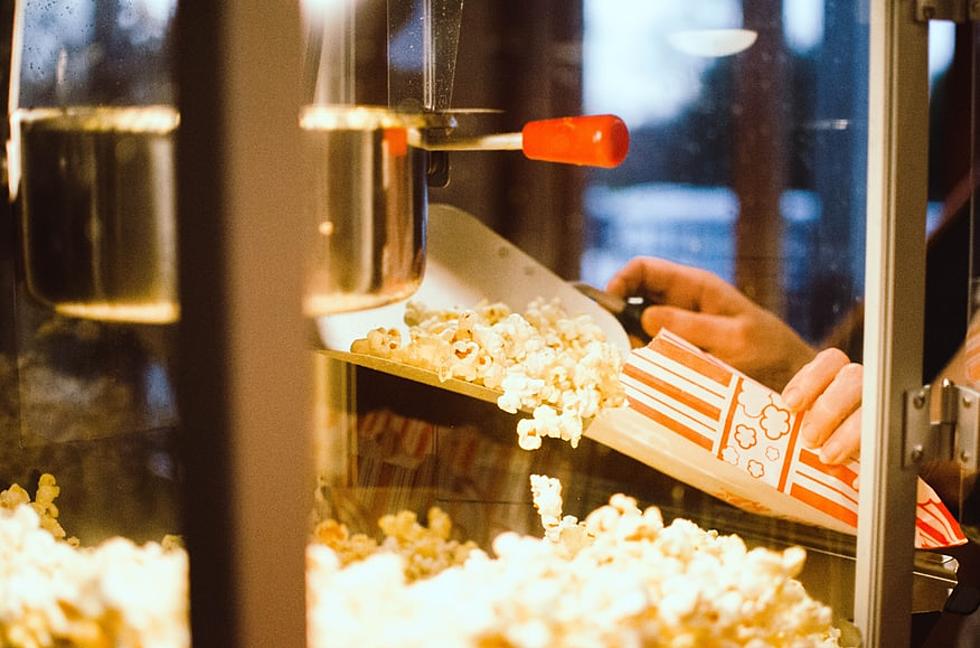 Rent This Maine Movie Theater & Throw The Ultimate Movie Party
Movie popcorn Meg Boulden - unsplash
Did you know that you can rent out a whole movie theater?
According to a Facebook post made by Smitty's Cinemas Topsham, during the month of February, you can rent a whole theater for  3 hours for 25 people for only $299. Unlimited soda and popcorn will also be included in the rental.  Guests will also be able to purchase additional food off a full menu.
Not a big fan of watching movies?  This is where it gets neat!  Guests get to choose between a movie, a gaming system, or a personalized company presentation. What kid in your life would love a gaming birthday party with 24 of their friends?
You don't have to be celebrating a birthday to rent out a theater. Nope, it can be for a bachelor party, a girl's night out, a team-building exercise for work, family reunions, and if you feel like going solo and having the whole theater to yourself, then you can do that too. So so many options and opportunities.
Unfortunately, the rate of $299 does end on 2/28/2022 and is only available at this price Sunday-Thursday. Friday and Saturday theater rentals can be purchased at a higher cost.
14 Lingering Covid-19 Symptoms Our Listeners Are Struggling With
10 Slang Words Youth Use That Parents Don't Understand
Romantic Restaurants In Maine
Looking for the perfect restaurant to take that special person in your life? We want to help! We've put together a list of 16 romantic Maine restaurants. Keep in mind that some of these restaurants are seasonal, so they may not be open right now.
Hey, have you downloaded our FREE app? If not, you totally should. With the app, you can stream us anywhere; you can also send us messages to win exclusive prizes, and you'll even get the latest breaking news sent right to your phone. Want to download the app right now? All you've got to do is enter your mobile number below, and we'll send a download link right to your mobile device. It's that easy!