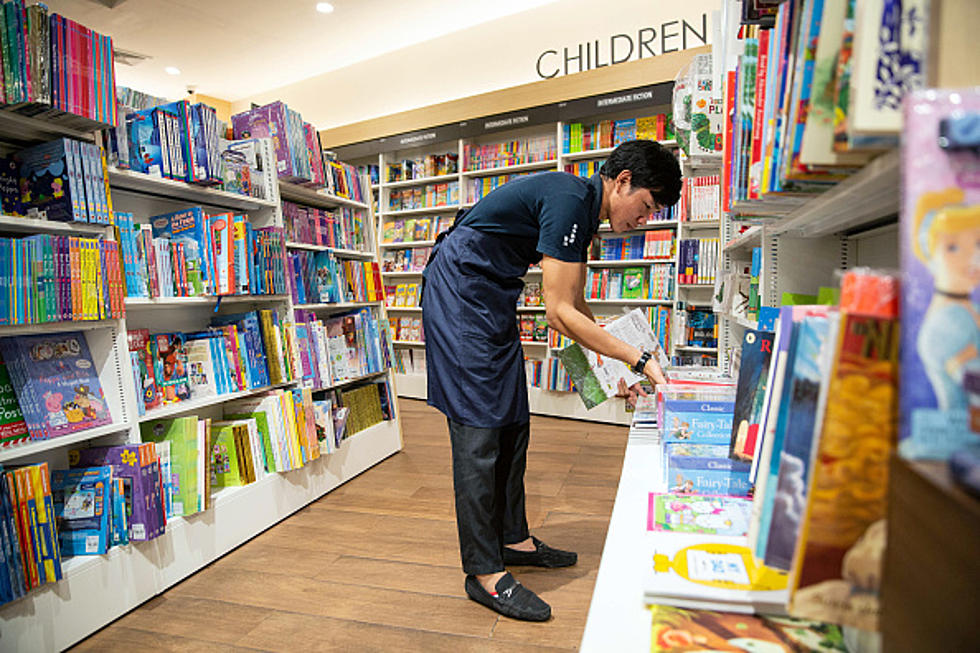 Barnes & Noble Is Giving Kids Free Books This Month
Bloomberg via Getty Images
I don't know about you but I still love book stores, I love to browse, I love to hold the books, see the covers, and find a lil corner to sit and indulge. I consider it a lost art in this digital age. I think it is something worth preserving and even passing on to the younger ones. Luckily here in Augusta, Barnes & Noble is here to help.
For starters, if you bring in your child's reading book list from their school or class, you can get a Free Tall Hot or Iced Coffee from the Cafe!
OK, so what about those FREE books you say, so here's the deal...
Start by going to the Barnes and Noble summer reading program section of their website to select the age range that your child fits into. It's broken down between Ages 0-7, Ages 8-12, Teens and Young Adults, and Adults.
Next, find the link where you can download and print a reading journal.
Now fill out the student information on the bottom of the page of the downloaded journal. NOTE: this does require a parent to be involved  to sign it... at least if you want that FREE book...
We are chugging along here....In the reading log, have your child note the title and author, and a favorite part of 8 different books, you need to do this to get THE free book.
Almost done here...Take the completed and signed reading journal down to the Market Place Barnes and Noble store now through August 31st. Show it to an employee and **BOOM** they will let your child choose a book from the free book list! Cool right!?!?
Don't forget, this summer reading program is only available to school-aged children in grades 1-6th and only one book is available for each child who completes a reading journal...oh, and one more thing... the choice must be made from the selected books available at that store.
But hey, its a free book, and an encouragement to read... not to mention it confirms checking out a real brick and mortar book store!!