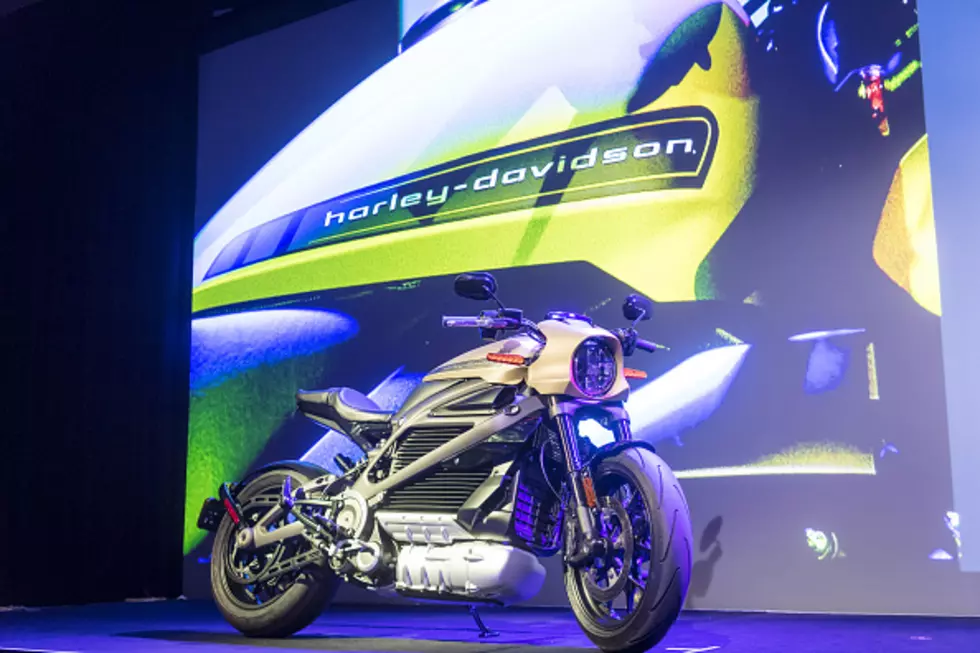 Harley-Davidson's First Electric Motorcycle On The Way
Bloomberg via Getty Images
When I think of a "Harley", I think old school. Old pan heads, custom choppers with a Harley motor and that classic Harley growl. So even though it came as a surprise to me, it should come as no surprise to many that Harley-Davidson is leading the way once again but this time, looking forward, introducing their first electric motorcycle...LiveWire!
Just introduced at the Consumer Electronics Show this bad boy will take you from 0 to  60 mph in a quick 3.5 seconds. It also uses LTE to help you remotely check on the status of your bike, get service reminders and if someone tried to hi-jack your new ride, you can track it through GPS.
Like all things electric, distance is something to consider. The specs state you'll get  about 110 miles on a single charge. Now about that classic Harley growl.. Harley says it is designed to produce "a new signature Harley-Davidson sound as it accelerates." We'll have to see if it compares but it's nice to know they factored that into the e-bike.