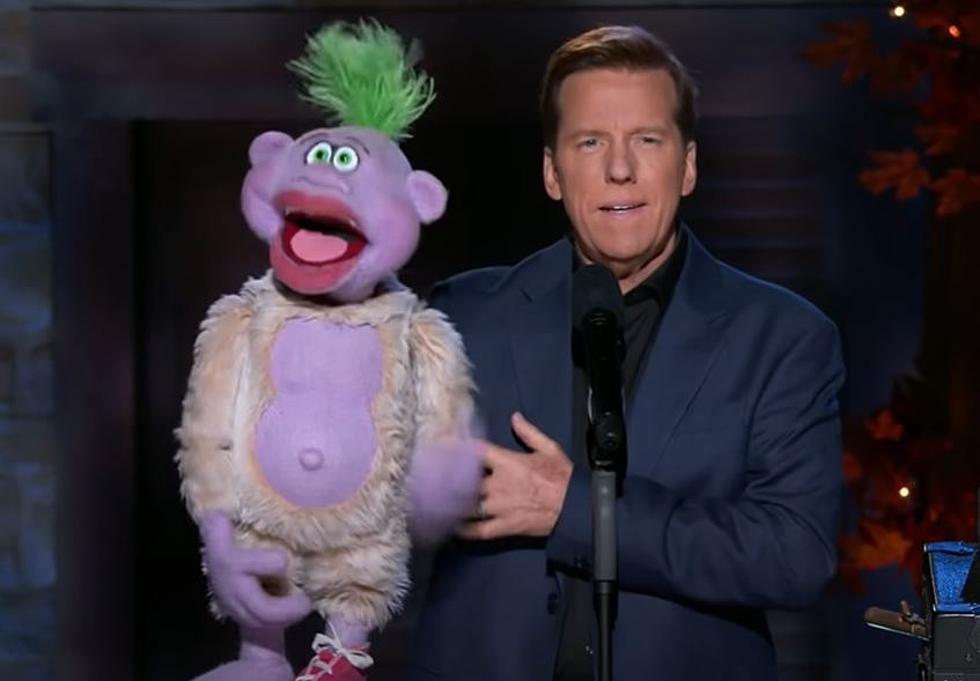 Jeff Dunham: Seriously? Yes, He Really is Coming To Bangor Maine!
Cooper Fox/Youtube
Well-known ventriloquist and comedian Jeff Dunham and his trusty sidekicks: Achmed, Peanut, Walter, José Jalapeño on a Stick, and several more characters will grace Mainers with their presence for not only one - but two days.
That's right, Jeff Dunham is making his way to northern Maine and is set to perform at the Cross Insurance Center in Bangor on Wednesday, January 12th for his Jeff Dunham: Seriously? Tour.
Suppose you cannot make Jeff's show in Bangor on January 12th due to the distance, weather, or you're a hardcore fan that wants to see this hilarious man two days in a row? No worries, you can also catch him in Portland on January 13th.
Tickets for the Bangor and Portland shows are still available and can be purchased on ticketmaster.com or by clicking HERE.

15 Must Have Items Our Listeners Take When Flying
Here is a list of 15 must-have items that our listeners take with them when traveling by airplane.
13 Weird Phobias & Illogical Fears That Our Listeners Have
Hey, have you downloaded our FREE app? If not, you totally should. With the app, you can stream us anywhere at any time; you can also send us messages, win exclusive prizes, and you'll even get the latest breaking news sent right to your phone. Want to download the app right now? All you've got to do is enter your mobile number below, and we'll send a download link right to your mobile device. It's that easy!