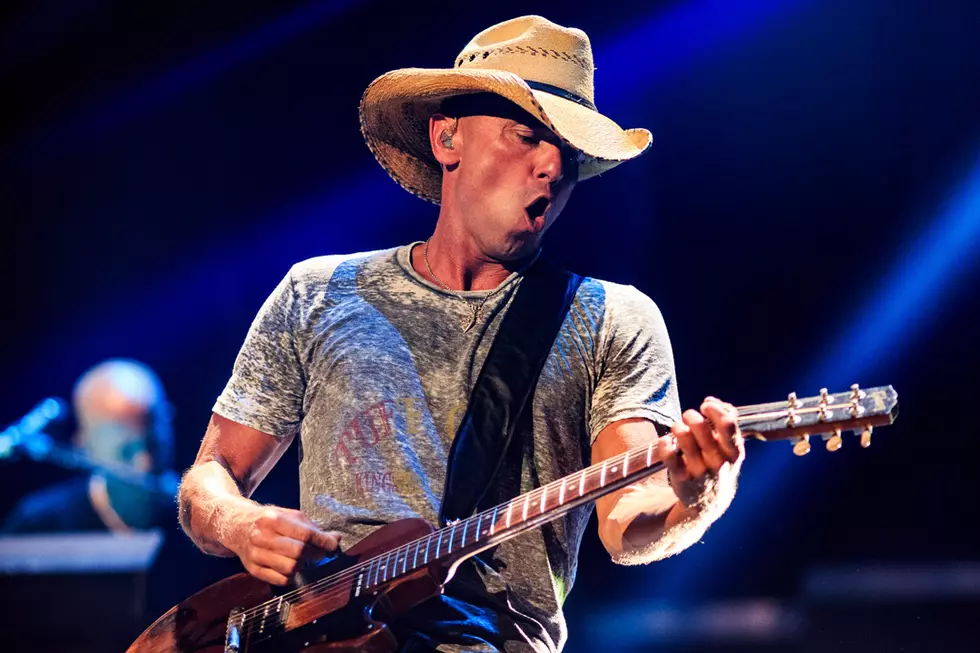 Kenny Chesney's New Album, 'Songs for the Saints,' Coming This July
Rick Diamond, Getty Images
Kenny Chesney will release his new album, Songs for the Saints, on July 27, and the singer says the album reflects a turning point in his life.
Chesney co-produced the 12-track project with Buddy Cannon and says the music will reflect on "the places that save you." Specifically, it is about "life, the world around us, how fragile it all can be and about somehow still finding the best parts of you, and moving towards them."
The superstar debuted the first single from the album, "Get Along," at the 2018 ACM Awards.
"Get Along" Comes From a Real Place
Songs for the Saints was recorded over the last several months, in the thick the cleanup of Hurricane Irma devastation in the Virgin Islands. The storm had a major impact on Chesney, who owns property in the Islands and has a connection to the community, but he says the album doesn't entirely reflect the tragedy.
"This album isn't about St. John, so much as it's about what happened to St. John and all those islands you didn't see on the news," he explains. "To just see the devastation and what that does to people is one thing, but then there's this courage and resilience people find."
"This is not a literal record but it is an album about the refuges we all have, how temporary life is and the way we navigate to better places, dig in and face the destruction. And sometimes, we learn to own our wild hearts in the process ... I wanted to get it just right, before we set a release date and I think we've got it," he adds. "I'm just glad we'll have it out in time for me to play some of these songs this summer before the Trip Around the Sun Tour is over."
The album marks Chesney's first release on Blue Chair/Warner Bros. Nashville after leaving his record label home Sony earlier this year. It's an exciting new adventure for him and his music, he says.
"Leaving a place where I'd spent my whole career was both scary and exciting," Chesney admits. "There's that rush of not knowing anything about how this company works, and digging in. But there's also a special thrill of being around people who truly understand what you're doing and who are excited to be part of this music. It's inspiring in all new ways when you have people match your own passion for the music."
See Kenny Chesney Through the Years
Meet ToC RISER Devin Dawson