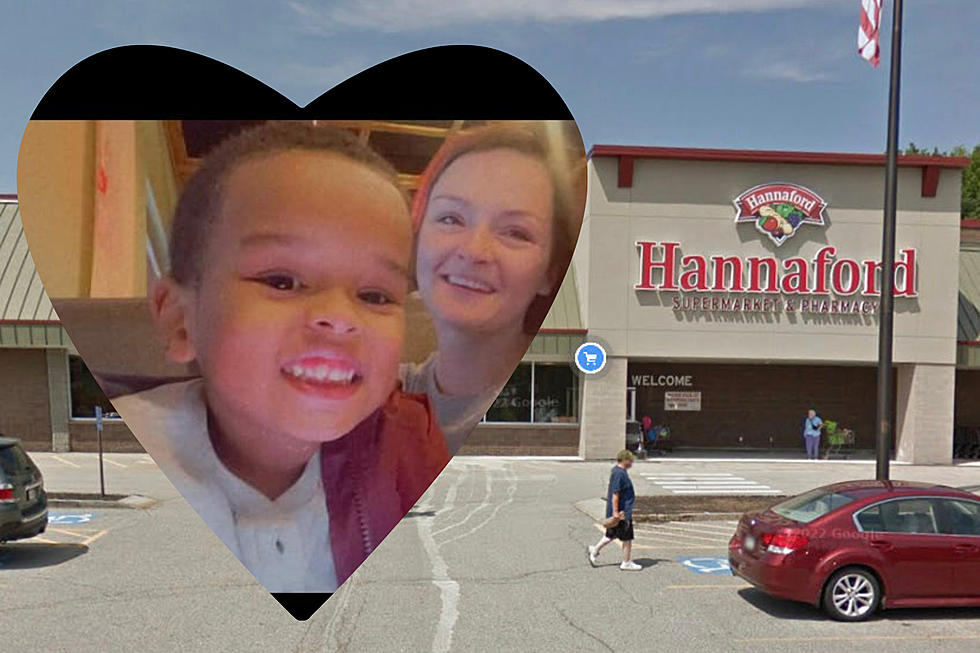 Maine Community Helps a Mom at Hannaford During Challenging Moment
Google Maps/Kelsea Vincent via Facebook
In a world that often is so quick to judge and rush by people without giving a second glance, moments of human connection need to be highlighted.
I recently discovered a Maine mother who was expressing her gratitude in a post on Facebook to strangers. Kelsea is a loving and proud mother of her son, Max and she had to share the tremendous love and support she received.
Four or five incredible women who approached Kelsea while she was shopping at Hannaford to lend her support. Why? It was a moment with her son who was experiencing a sensory meltdown due to his autism and those precious people wondered over to offer their support instead of rushing on by.
Kelsea posted online saying,
"Max has a hard time processing and understanding his emotions because of his autism and some days can be REALLY hard for us. Hearing the words "you're doing great, mom" can really get a person so far in that moment of complete vulnerability! Thank you from the bottom of my heart."
Max's journey is not always an easy one and for Kelsea, some days can feel overwhelmingly difficult for the both of them. So vulnerable moments like this one, those uplifting words can mean the world to her.
To the woman who helped, your willingness to approach a situation like this with tenderness and compassion is an inspiration to us all. The world needs more people like you who recognize the power of simple gestures to help another human.
20 Maine Towns Have The Most Instagram-Worthy Main Streets
Are you yearning to take a Birdgerton-esque stroll down the best Main Streets in Maine? I got you.
These Are the Worst Jobs to Have in New Hampshire When it's Hot Out
For many of us, a day at at work in the 80 degree plus heat makes our jobs significantly more difficult or even dangerous. Here are some of the worst jobs to have in New Hampshire when it's REALLY REALLY hot out.