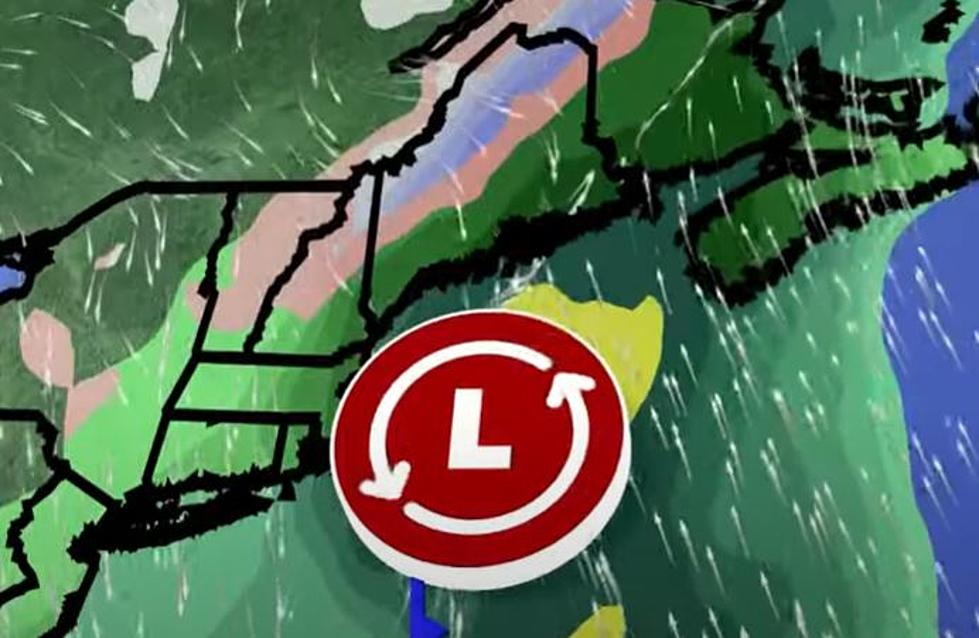 Maine Could Get First Nor'Easter Of The Season This Weekend
Youtube
As we near the halfway point of November, we really have not had much in the way of winter weather.
With the exception of last year, when we had that crazy heatwave, we'd normally have had at least a taste of winter by now.  With the exception of a dusting and a little sleet on Thursday, we have not yet gotten that sampling of winter.
It kind of looks like that may be about the change, though.
According to WCSH 6 meteorologist Jason Nappi, Maine and New Hampshire could be in for a decent sized winter storm this coming weekend.  Actually, it sounds like we could end up with our first Nor'Easter of the season.
Currently, he is predicting a warmup throughout the week followed by a cooldown and area of low pressure rolling into our area.  That low pressure area could throw moisture into the cold area causing a nasty mix of rain and snow.
Clearly, he does a much better job explaining it than we can, so check out his video:
Even though this storm is still days away, he is predicting that it will bring lots of rain to the coast, where the temps will be in the upper 40s and lower 50s.  Inland, especially in the higher elevations, there is a good chance that we'll see either a mix of precipitation or snow.
As far as precipitation goes, he is calling for anywhere from an inch of rain to about 2.5 inches of rain.  Obviously, if we get snow instead of rain, some parts of Maine could get over a foot.
Of course, since it looks like it is going to be a Nor'Easter, we can expect some high winds, too.
Here is a preliminary estimate at the gusts that we could be expecting:
Of course, it is still a few days out, so anything could happen.  We could get a massive snowstorm, we could get a lot of rain, it could be a Nor'Easter, or it could end up being nothing.
We'll keep an eye on the forecast and give you updates when we get them.
Do You Remember These 8 Crazy Maine Weather Events?