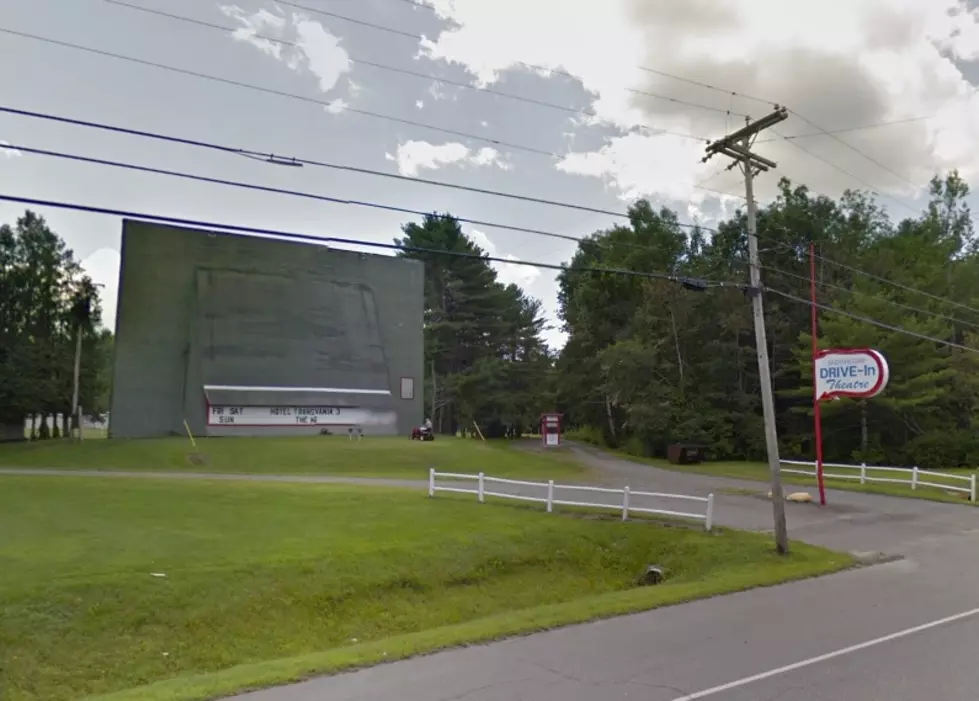 Maine International Film Festival Happening At Skowhegan Drive-in
Google Maps
According to a Skowhegan Drive-in Facebook post, the 24th annual Maine International Film Festival is happening now at the Skowhegan Drive-in for the second year in a row. The Film Festival will take place over ten days, starting on July 9th, and will wrap up on July 18th.
In previous years, the MIFF was held in Waterville. The move was made last year due to the ongoing coronavirus pandemic to keep everyone safe and socially distanced.
Maybe you're unfamiliar with the Maine International Film Festival, also known as MIFF. If so, the MIFF was founded back in 1998 by the Maine Film Center. Each year MIFF showcases over 100 films that best represent the American Independent and International films, heavily focusing on Maine and New England filmmakers.
During the Maine Internation Film Festival, The Maine Film Center will be accepting donations both online and at the box office in hopes of empowering people of all color to get into the film-making industry.
Maine International Film Festival Schedule 
Fighting Indians- Sunday, July 11th

The Catch- Monday, July 12th

Maine Shorts & Maine Shorts 2- Tuesday, July 13th

The Bride In The Box- Wednesday, July 14th

Bread In The Bones- Thursday, July 15th
8 Shocking Maine Murders
While we normally consider Maine to be a really safe place to live, occasionally murders do take place in the Pine Tree State. Here are a few of the more shocking murders that have taken place in Maine over the last few hundred years.
6 Maine Ghost Towns You Never Knew Existed
Considering the area that we now call the State of Maine has been inhabited for thousands of years (first by the Native Americans and later by European settlers) it shouldn't come as any surprise that we have a few "ghost towns" in our state. Here are six ghost towns listed by
Hotels.com
Hey, have you downloaded our FREE app? If not, you totally should. With the app, you can stream us anywhere at any time; you can also send us messages, win exclusive prizes, and you'll even get the latest breaking news sent right to your phone. Want to download the app right now? All you've got to do is enter your mobile number below, and we'll send a download link right to your mobile device. It's that easy!