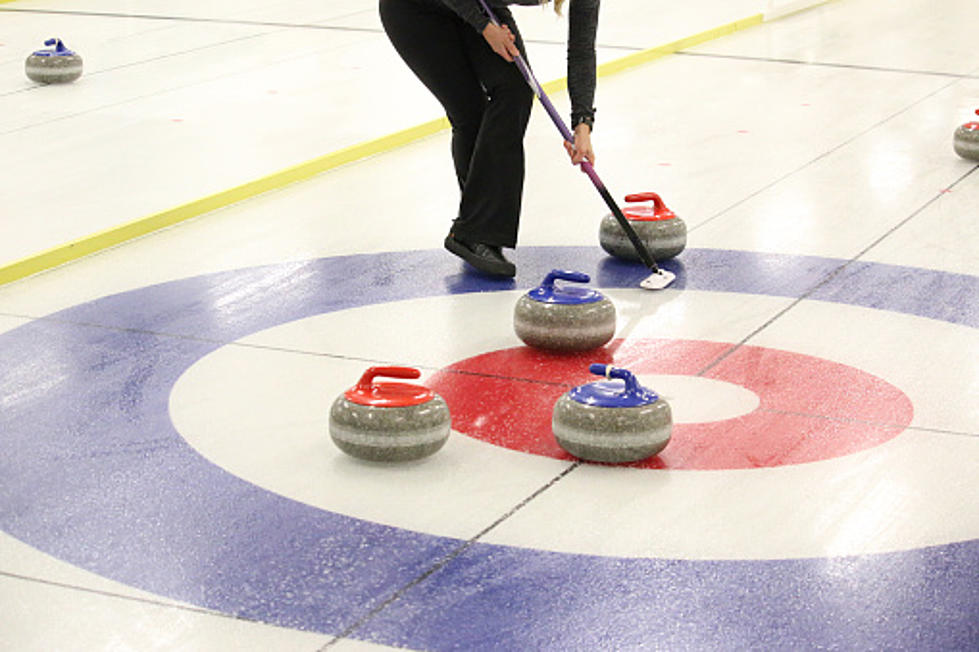 Maine Seeing Renewed Interest In A 500 Year Old Sport….Curling!
Getty Images/iStockphoto
The 2022 Winter Olympics are now officially behind us.
One sport featured in the Winter Olympics is seeing a spike in interest across the state of Maine, and in other states, and you may be surprised to learn that the sport is...curling! Yes! Curling.
Curling is certainly not a new sport, according to an article in centralmaine.com, curling has a 500-year-old history. If you have ever watched a match you would witness teams taking turns sliding rocks down the ice toward a scoring area. Aside from the person shooting the stone down the ice, several other team players sweep the path on the ice to speed up or slow down the stone in order to either knock someone out, or to try and get a better score.
The renewed interest in the sport of curling in Maine has even spawned a new group that is starting up in the Presque Isle area. Maine has two other well established teams, one based out of Belfast, the Belfast Curling Club, and another in the Portland area called the Pine Tree Curling Club.
The sport is enjoying a resurgence in interest since it is easy to learn, has been featured in the Olympics, and is not as physically demanding as some other sports, which is appealing to people of all ages.
Give it a shot....who knows, it might just take YOU to the Olympics!
25 Unique Stores for Maine Foodies
From The County to Southern Maine to the Eastern most points, you will find a great variety of unique foods from Maine small businesses. Here are 25 such small businesses bringing their own flavor to the Maine foodie scene.
These Celebrities Call New England Home
These celebrities all have ties to New England in some way, shape, or form!
Do you have our free radio station app yet? If not, it's the perfect way to request a song, talk to the DJs, enter exclusive contests and to stay up to date with everything that's happening in and around Central Maine and the world. When you download it, make sure you turn on the push notifications so that we can send you exclusive content and local breaking news that you need to know about first. Just enter your mobile number below and we'll send a download link right to your mobile device. After that, you can download for free and immediately begin accessing all kinds of exclusive content tailored just for you. Give it a try and stay connected with us!