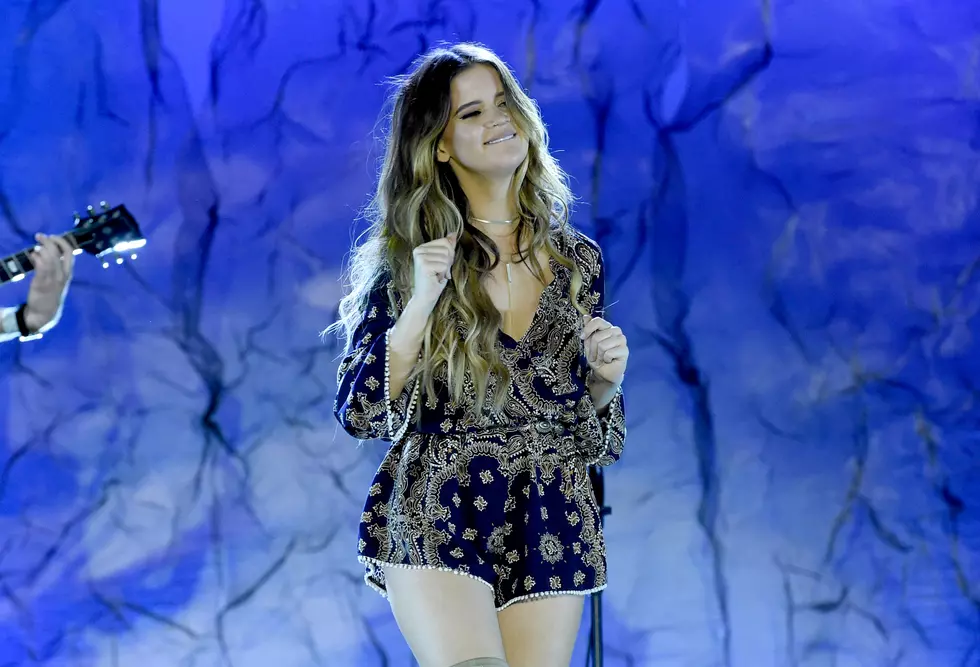 Maren Morris Stands Up to 'Slut-Shaming' Twitter Users, Fellow Artists Back Her Up
Getty Images for CRS
Maren Morris isn't about to let Twitter users badmouth her and get away with it! The country star called out her haters with a couple of perfectly worded tweets -- and is getting some backup from other artists.
Early Sunday morning (Sept. 17), after performing at New York City's Madison Square Garden, Morris took on those on Twitter who took exception to her outfit choice for the evening: a midriff-bearing top and black pants with sheer cutouts.
"Honestly, I'm over the slut-shaming that goes on here," Morris writes. "I'm a self-sufficient woman who loves her body. Get over it, thanks."
Morris' real "I don't care what you think" message came a few minutes before that tweet, however: She shared a photo of herself and fiance Ryan Hurd, taken in front of a dressing room mirror, with the caption, "Hey, while prudes are b---hing about my clothes, let's make babies." Both that caption and Morris' other tweet end with a smiley face emoji.
RaeLynn, the Brothers Osborne and Maddie & Tae all re-tweeted Morris' "slut-shaming" tweet. "This is why we should be required to take an a--hole test before being allowed access to the internet," the Osbornes added, while Maddie & Tae encouraged Morris to "go on witcha bad self and wear whatever the hell you wanna wear." RaeLynn shared her own experiences with judgmental followers: "I had someone judge my insulin pump," she writes. "People don't even understand."
Morris' crusade against cruel Twitter comments wasn't her first time using the social network to take people to task: In late 2016, the singer called out people who sell autographs on sites such as eBay and try to profit off artists' fans.
5 Adorable Photos of Maren Morris and Ryan Hurd