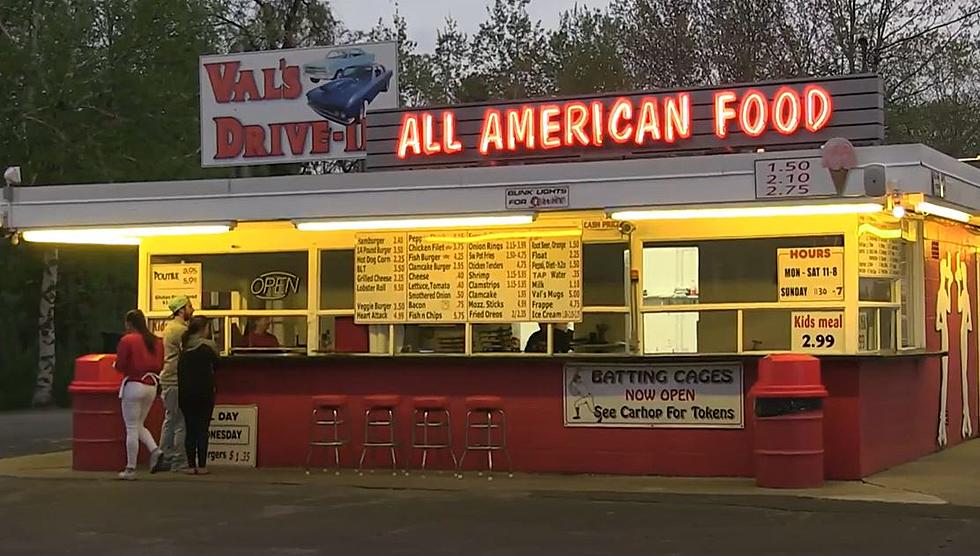 Eating At Val's Diner In Lewiston Is Like Taking A Trip Back In Time
Youtube
Over the last few years, we have seen many people's feelings about restaurants take a step back.  These days, many people see restaurants as being more than just a place that helps you avoid cooking.  For many people, a visit to a restaurant is really more about the experience.
If you've always had a romanticized idea of what it would have been like to take your sweetheart out for a meal in the 1950s or 1960s, you need to stop by Val's Drive-In.  A meal at the Lewiston restaurant is really like stepping back in time.
In operation since 1959, the restaurant is about more than just nostalgia.  The place has a distinctly Maine feel to it.  In addition to the normal drive-in fare like burgers and fries, they also sell lobster rolls and red snapper hot dogs!  They also have their own root beer served in frosty mugs.
This commercial from a few years ago gives you a good idea of what the place is like
According to the Lewiston Sun Journal, the place is so good that it was named one of the best old school drive-ins in America by Taste Of Home.
Find Val's on Sabattus Street in Lewiston.  Check out their Facebook page for more info, their hours of operation, and more.
Here are some other stories you may be interested in:
Must Visit Maine Ice Cream Shops
We've put together a list of some of the best ice cream stands and ice cream shops in Maine. Let us know what else needs to be on the list