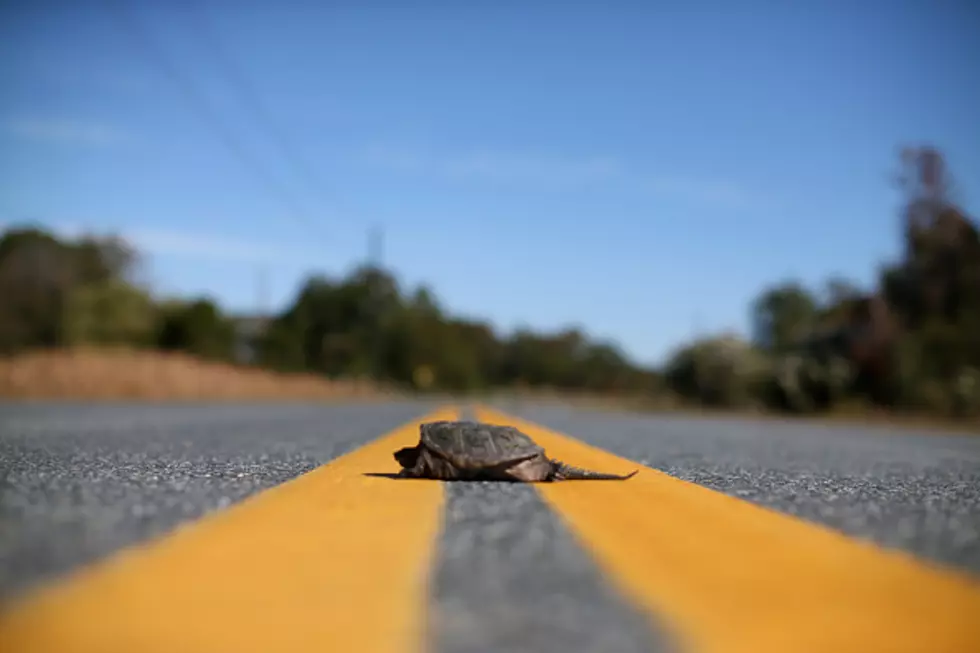 Save A Turtle – Watch For Road Crossings
Getty Images
It's that time of year again to start putting the word out to be aware of turtles that may be crossing the road. May through July is a tough time for Maine turtles. It's this time of year that the female turtles undertake a journey to reach their nesting areas which often times takes them across road ways.
The Maine Department of Inland Fisheries & Wildlife has a project in it's 7th year called  the "Cautionary Road Signage Project (Turtle X-ing): A cooperative study by the University of Maine and MDIFW identified high-density rare turtle areas with road-crossing hotspots.  With the assistance of the Maine DOT, The Nature Conservancy, and local towns, temporary yellow warning signs are installed in strategic locations to alert motorists to the possible presence of turtles on the roadway.  The signs are deployed seasonally."
There are certainly more locations of crossings then signs to alert for them so we all need to do our due diligence of being aware of turtles in the roadways. I know of a few places in my neck of the woods and I usually always "help" a few, mostly snapping turtles make it across the road safely. There are also a few endangered types of turtles including, Blanding's and Spotted turtles, both protected under Maine's Endangered Species Act, that a loss due to road kill would be especially devastating to the local population.
If you come across a turtle on the road and want to help, MDIFW suggests you turn on your hazard lights, pull over, and move the turtle to the side of the road it was headed. If you try to turn it around, it will just keep trying to go in the direction it needs to go to get to it's breeding area. Trust me on this one.
Enter your number to get our free mobile app
OH NO WE DIDN'T: 12 Photos That Prove That Alpacas Are Cuter Than Llamas