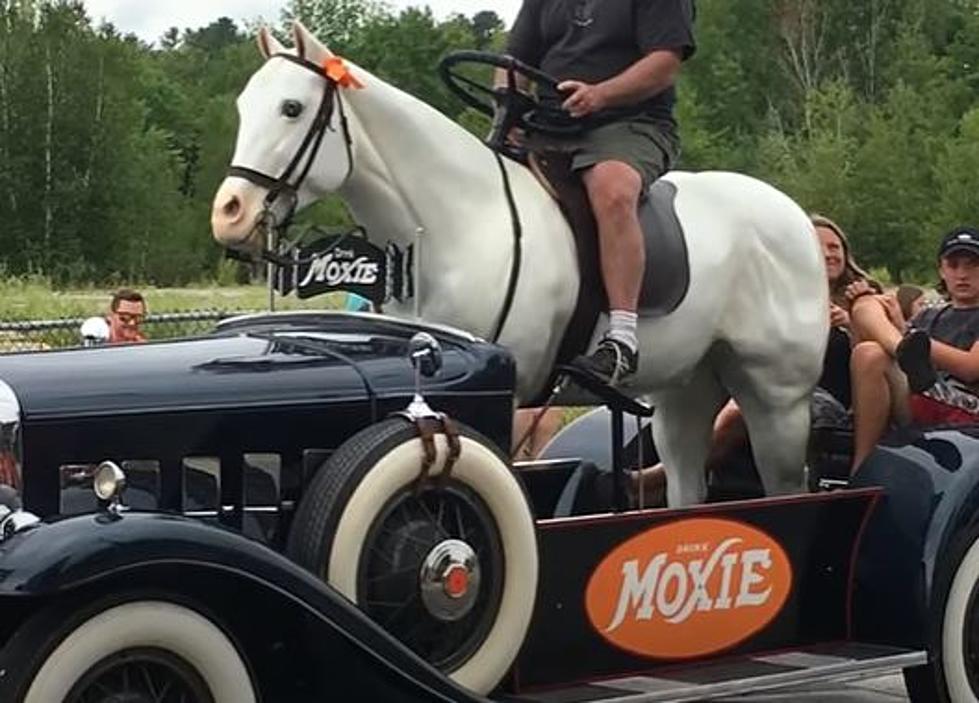 The Return Of The Moxie Festival For 2022 – What You Need To Know
YouTube
A little sign that things are starting to get back to normal....the return of "The Moxie Festival" in Lisbon, Maine.
Mmmmm...just the thought of that saspirilla soda brings a smile to my face, and just like the drink, there is nothing quite like the Moxie Festival.
Officials have announced the return for 2022. Mark it on the calendar now. July 8th, 9th, and 10th 2022. Three solid days of wicked cool Moxie events bub!
If you've never been, it's a hoot for the whole family, even if you don't really care for the taste of the elixir.
Here are just a few of the things you can expect to see this year at the 2022 Moxie Festival...
- The Gina Mason memorial Parade with some one of a kind Moxie vechicles
- The Famous Moxie Recipe Contest
- The Chugging Challenge
- The Whoopie Pie Eating Contest
- Moxie Day 5K Race
- Famous Moxie Car Show
- and more
CLICK HERE to find out more about this one of a kind event.
To give you a preview of what you can expect, check out this YouTube video from Telegram Video
2022 Maine Fair Schedule
2022 is looking bright for upcoming events in Maine's great outdoors, including our annual fairs. Here's a list of this year's Maine fair schedule, the dates of each fair event, and what to look forward to with each one.
Vintage Photos of Hollywood Starlets Showing Off Maine License Plates In the 1950's
Check out these old photos from the
1950's from the Maine Bureau of Motor Vehicles
capturing an era when showcasing the latest license plate design required pretty women and, sometimes, a lot of leg. Funny enough, these women are Hollywood actresses that may be known by other names. See who was modeling Maine's license plates in this bygone era of 'Old Hollywood'.
Do you have our free radio station app yet? If not, it's the perfect way to request a song, talk to the DJs, enter exclusive contests and to stay up to date with everything that's happening in and around Central Maine and the world. When you download it, make sure you turn on the push notifications so that we can send you exclusive content and local breaking news that you need to know about first. Just enter your mobile number below and we'll send a download link right to your mobile device. After that, you can download for free and immediately begin accessing all kinds of exclusive content tailored just for you. Give it a try and stay connected with us!