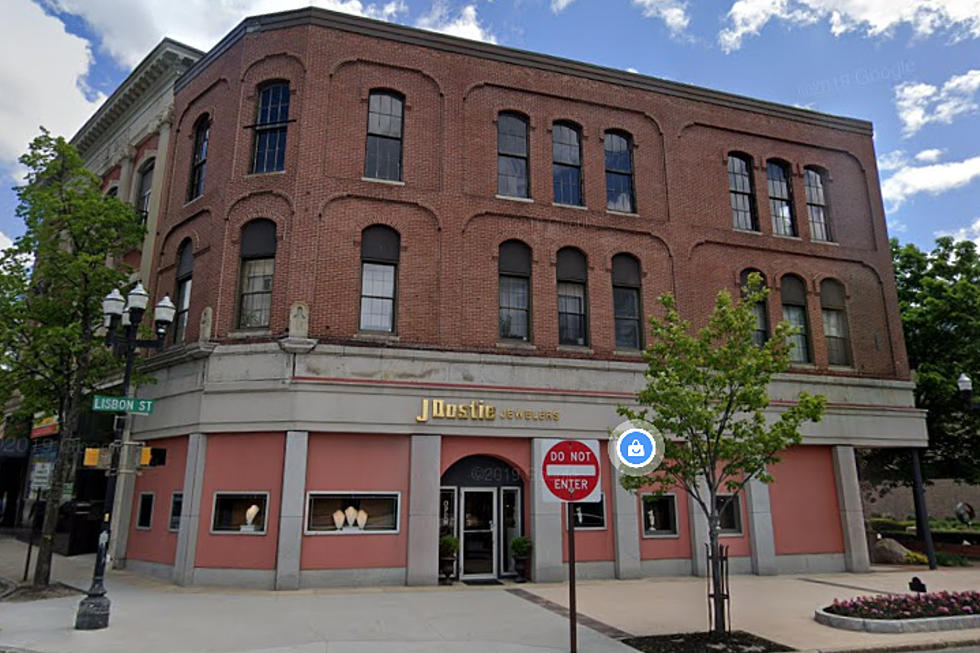 This Longstanding Business is Leaving Lewiston, Maine, After 76 Years
Google Maps
A press release was put out yesterday announcing that this iconic business is leaving the city of Lewiston after almost 80 years of service.
This family-owned business with three generations and a lot of love is none other than J. Dostie Jewelers. This was also announced via their Facebook page.
According to the press release, this well-known establishment announced that they are moving to Route 1 in Yarmouth. The move is scheduled for February 2024 and they have plans to reopen in April, as the press release states.
J. Dostie Jewelers was founded in 1947, and J. Dostie himself has been a fixture in Lewiston for 76 years. The company has sat nestled on the corner of Lisbon and Main Streets for the past six decades. We've all purchased a beautiful and memorable piece from that incredible jewelry shop throughout the years.
Since the late 1940s, founder, Jules Dostie has been such a respected figure in the community, and has been amazingly compassionate and generous. His family continued in his footsteps with a dedicated commitment to community welfare and philanthropy, according to the press release.
The press release goes on to say that,
"This has been a difficult decision but one that we have given careful consideration to. A trend we've been increasingly experiencing for the past decade has accelerated and over the past two years our business has changed dramatically: since January of 2022 nearly 75% of our sales stemmed from outside of Lewiston. Over that same time, the dynamics here in downtown and city leadership's focus have both changed in such a way that a sustainable future here is no longer certain. We had to explore how to adapt to best serve our clients on a regional basis."
I am relieved that the company is not closing down! Stay updated on J. Dostie and their community offerings by visiting their Facebook page.
Here Are 26 of the Best Maine Family-Owned Businesses in 2023
Give it up for Maine's best family-owned businesses in 2023.
Magical Maine Cottage Deep in the Woods Is Straight Out of a Storybook