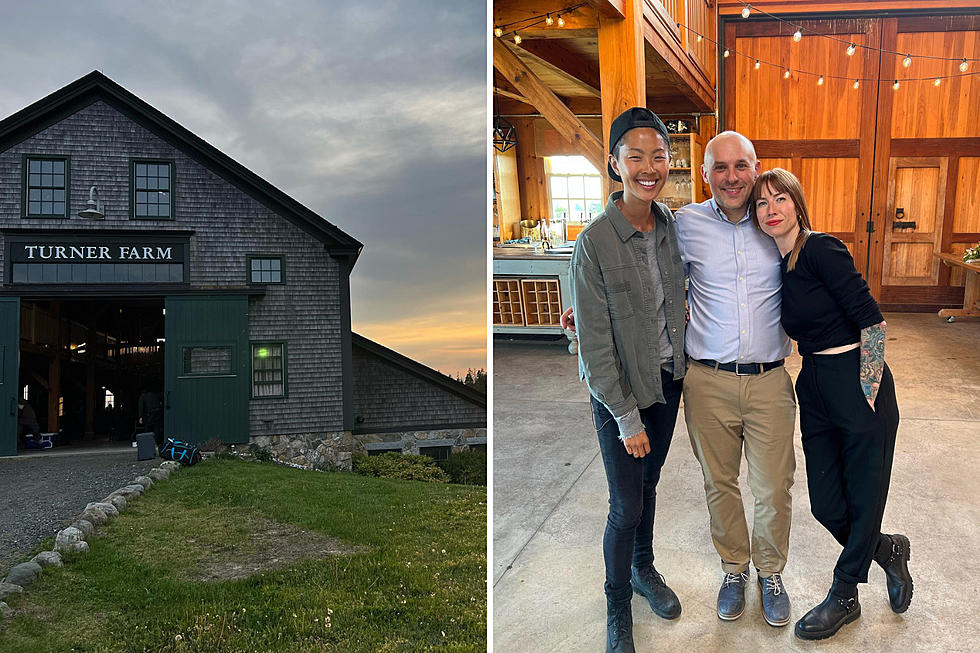 'Top Chef' Winner Brings Her New Food TV Show to This Maine Farm
Kristen Kish via Facebook
Unless you've been hiding under a very big, heavy rock, you know what Top Chef is. Ever since the series started, people around the world have been obsessed with this popular show that features remarkable chefs from around the world facing off against each other.
According to their website, Top Chef has currently returned for it's 20th season. They are doing a World All-Stars in London and will feature 16 of the best winners from different seasons who will compete in a culinary showdown!
Top Chef winner Kristen Kish who is one of my personal favorite Chefs has brought her new TV series to a farm right here in Maine!
The show is called Restaurants At The End Of The World featured on National Geographic and it will highlight Kristen exploring a farm in Maine and creating dishes with locally sourced ingredients! From what I witnessed of her talent on the show, this food is going to be second to none!
"Kristen Kish learns from chefs who overcome the formidable challenges required to serve memorable meals in the most remote outposts on Earth."
The show was filmed Turner Farm in North Haven, Maine where Kristen will interact with farmers, learn about their products, and create genius culinary dishes to reflect what she's learned. Turner Farm is highlighted on Season 1 Episode 3!
The show will highlight the importance of sustainable and local food sourcing from all kinds of different hidden gems!
To check out Maine's own, Turner Farm on Kristen's show, you can watch directly on National Geographic!
20 Great Biddeford "Foodie" Experiences
Food and Wine Magazine
called Biddeford, Maine one of the next "foodie" cities in America. We think it may already be there. Check out some of the best "foodie" experiences the town has to offer.
10 Bagel Shops I Cannot Live Without in Maine
Bagels are delicious. So delicious that I wanted to share my favorite bagel spots in Maine!