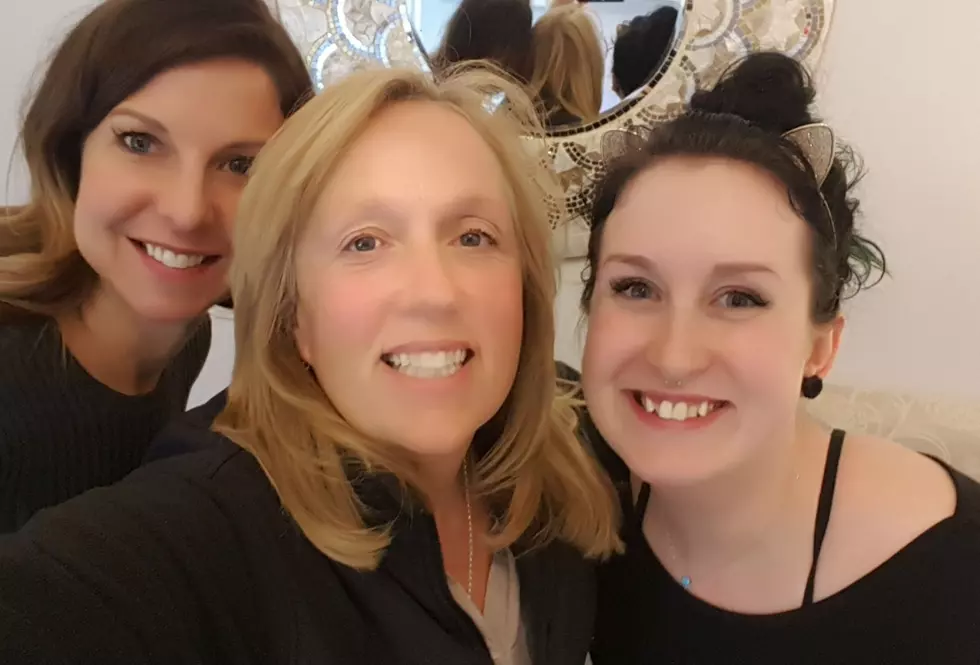 Treat Your Self: Hydrafacial at Mahala's Day Spa
Mahala_Heidi_Renee_Nancy
I LOVE these Mahala's ladies! I LOVE going to the spa.  I know…it sounds fancy but it really is just a little self-care. We ALL need some of that.
This week I had a hydrafacial at Mahala's Day Spa in Manchester. It is a facial that will exfoliate, extract, hydrate and protect your face.
Bottom line…it is relaxing, it makes your skin look and feel amazing!  It even seemed to plumb up some of those fine lines! That, my friend, is a win!
The best time to start taking care of your skin (and yourself) is before those signs of aging start.  So you are not so much treating yourself as you really are taking care of your self, investing in yourself.