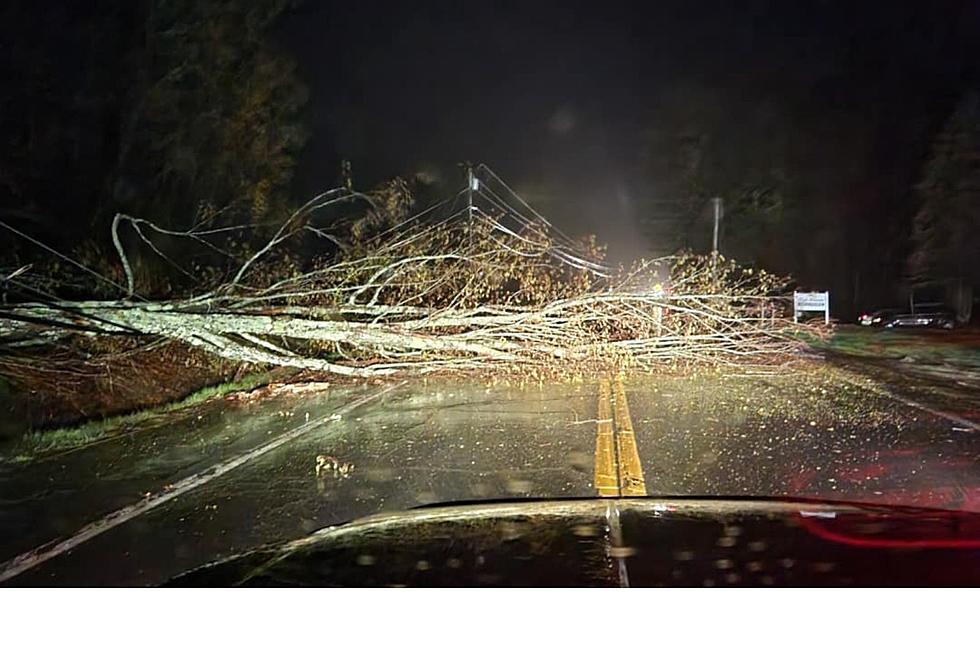 Trees Down, Roads Closed as Wind & Rain Pummel Central Maine Monday Morning
Vassalboro Fire
We've been getting reports all morning long of some flooded secondary roads, power outages and trees across the roadway.
Most recently, we've been made aware by the Vassalboro Fire Department of a very large tree down and across the roadway on Riverside Drive in Vassalboro.
The blockage is on Route 201 (Riverside Drive) just south of Oak Grove Road (The big windy road where the police academy is).
Since power lines are involved the road will remain closed until Central Maine Power and emergency crews can safely restore the scene.
We will keep this story updated as more information becomes available to us. If you have experienced any issues with travel this morning or have noticed trees or debris in the roadway, let us know when it is safe to do so, and AFTER you have alerted the proper emergency officials so that we may get the word out to our audience.
Thank you to all the crews out there working hard this morning and please stay safe!
The 26 Maine Towns With The Most Reported UFO Sightings
Are we alone in the universe? The answer is no based on the amount of reported UFO sightings in these 26 Maine cities and towns over the last 70 years.