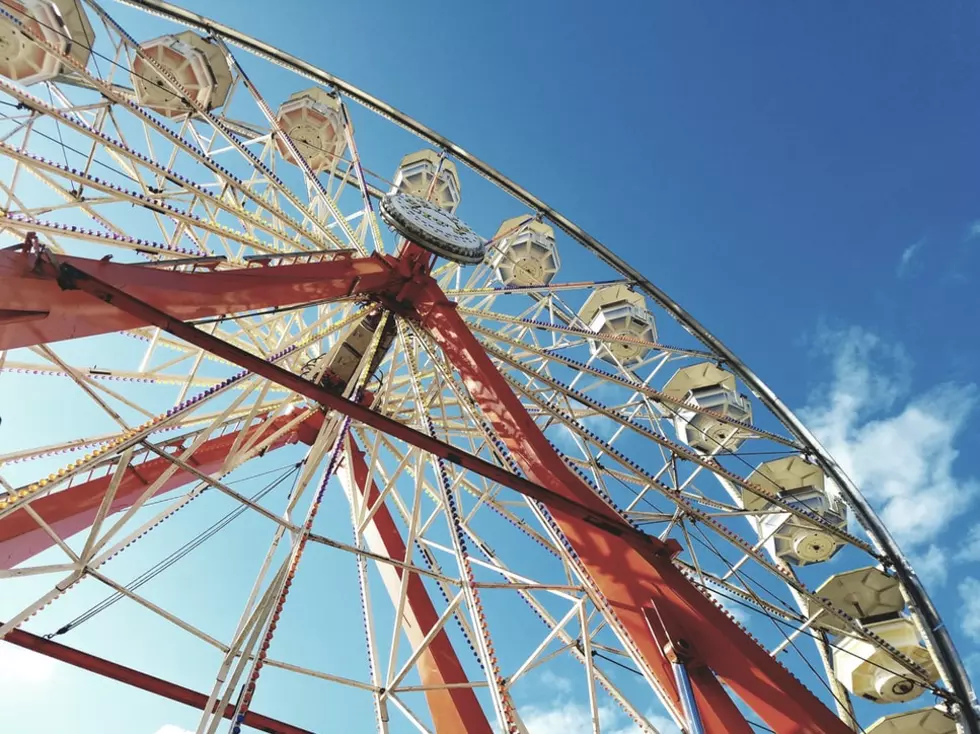 Union Fair Hosting Covid-19 Vaccine Clinic Thursday August 26th
Reece W / Unsplash
The 2021 Maine agricultural fair season is underway. Families are out enjoying friends, and kids ride all the fair rides, play games, and eat some of the yummiest food.
We are lucky that this year fairs are open and ready for tons and tons of visitors. Unfortunately, due to the ongoing pandemic, Maine's agricultural fair circuit took a huge hit last year when none of them opened.
As the world has started its return to normal, we still see huge spikes in covid numbers. As more people are looking to get out and the vaccine, we're starting to see fairs and festivals hold covid clinics around the state.
According to the Union Fair/ The Maine Wild Blueberry Festival, they are jumping on the bandwagon and will now offer a Covid-19 vaccine clinic. The vaccine clinic is on Thursday, August 26th, from 11 am to 6 pm, right at the Union Fairgrounds. No appointment is needed.
Those who receive the vaccine shot will receive a one-day pass to return to the fair on Friday the 27th or Saturday the 28th.

12 Incredible Cocktails Perfect For Summer In Maine
Here are a dozen really easy to make (well, most of them are easy to make) summer cocktails. If you REALLY want to play bartender, the Maine spirits
website
has THOUSANDS of recipes.
17 Must-Visit Maine Attractions
Got the day off and you want to take a family road trip, but you are at a loss for where to go? Check out this list of 17 "must visit" Maine attractions.
2021 Maine Agricultural Fair Dates
Even though it may not seem it, Maine fair season is just around the corner. According to the
Maine Fairs
website, these are the proposed dates for some of Maine's biggest fairs.
7 Unbelievable Maine Homes You Probably Can't Afford
But, just because you can't afford them doesn't mean you should not take a look. While most of these are located right on the coast, there is one located in the hills. Just make sure you check out #7 on our list. You won't believe what the place was before someone turned it into a home. These listings and prices are as of August 2021
Hey, have you downloaded our FREE app? If not, you totally should. With the app, you can stream us anywhere at any time; you can also send us messages, win exclusive prizes, and you'll even get the latest breaking news sent right to your phone. Want to download the app right now? All you've got to do is enter your mobile number below, and we'll send a download link right to your mobile device. It's that easy!