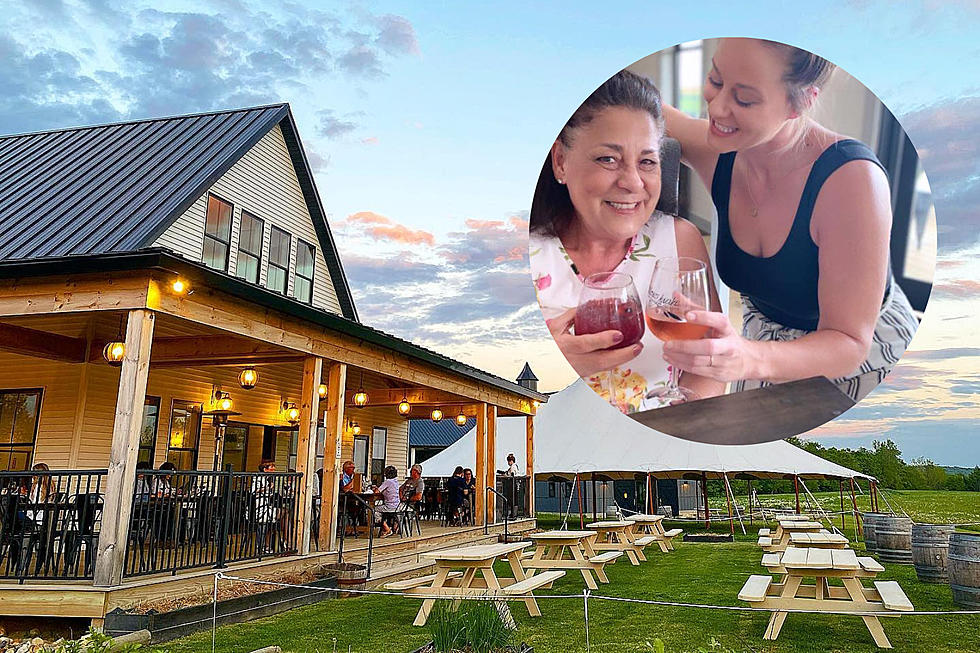 Willows Awake Winery Announces Open Winery Day in Leeds, Maine
Sarah Watson Willows Website/Lizzy Snyder
Calling all wine lovers! Okay, so this place is so super special. What spot am I talking about?
Willows Awake Winery! It is located in Leeds, Maine and they have officially announced the Open Winery Day! Pour mama a glass because I am going!
When is it?
According to the event posted online, Saturday, August 26th at 10:00AM.
So, who wants to indulge in spectacular wine that will make your taste buds scream even before you take a sip? Ya, that's exactly what Willows Awake is like.
Interacting with the passionate wine makers is so fun because they love what they do and they love to share that passion with you!
I have noticed that over 850 people have already responded and are interest in going to this event!
This perfect winery nested along Leeds Junction Road off Route 202 is a spectacle of beauty and serenity.
I have been there many times and the wine they serve gives you the feeling that you are vacationing in Europe when all the while, you're in fact, in Leeds.
The ambiance is spectacular as well so I cannot wait to see what they have in store to show us!
What's offered for Winery Day?
Willows will give you wine tours, wine tastings, wine sales, and live music from 5:00pm-8:00pm by Sarah Louise French.
If you're interested, check out the event page and don't be like because a gorgeous event like this is bound to be popping!
If you liked this, check out: Willows Awake Winery is like Going on a 5-Star Vacation without Even Leaving Maine!
Discovering Maine's Wineries: A Guide to Visiting My Fave Wine Producers in the State
Maine may not be known for it's production of wine but that doesn't mean we don't put out incredible and local wines! Here's a list of my favorites!
10 Maine Wineries Near Bangor
To observe National Wine Drinking Day, here are 10 Maine Wineries near Bangor, with Yelp reviews.