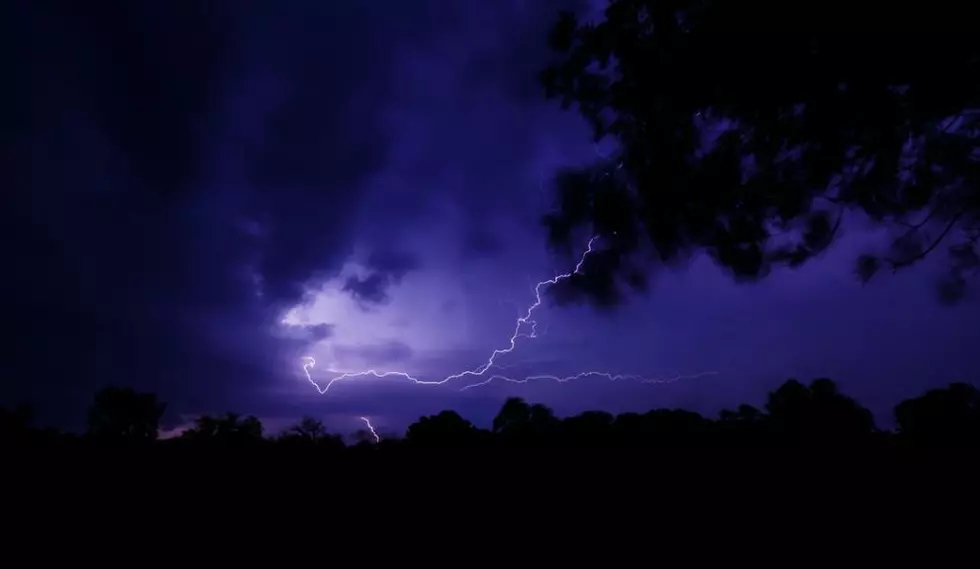 8 Unforgettable Maine Weather Events – Including Some In Augusta
NOAA / Unsplash
There is no denying that we had a mild fall and have had, so far, a mild winter.  However, in the past, we have been known to have some wild weather here in the Pine Tree State.
Yes, when it comes to weather, Maine is a really safe place to live.  While we do get a few big snow storms or Nor'easters each winter, we rarely have to deal with hurricanes, ice storms, or tornadoes.
Notice I said "rarely"?
Yes, those types of weather events do happen in the Pine Tree State.  Those of us with kids probably remember how our trick-or-treating plans were quite a bit different about four years ago and most of us remember a particular ice storm.
Check out our list of really memorable weather events that (fairly) recently happened here in Maine.
Do You Remember These 8 Crazy Maine Weather Events?
Personally, I had a few issues trying to get to a DJ gig back in the summer of 2017.  A series of tornadoes ripped through Western Maine, bringing down trees.  Those trees blocked several major roads, including Route 302.  Fortunately, the great first responders of that area set up a series of detours that allowed me to make it to my job in time.
So, what other crazy weather events need to be added to this list?  Also, do you have any pictures of wild weather here in Maine?  Let us know on Facebook or by sending us a message through our app.
KEEP READING: Get answers to 51 of the most frequently asked weather questions...
Have you downloaded our FREE app?  You can use it to stream the station from basically anywhere, you can use it to send us pictures & video, and use it to participate in exclusive contests.  And, if you leave the ALERTS turned on, we can send you breaking local news updates, weather alerts, and reminders about contests.  Get the app from the Google Play or Apple App Store.