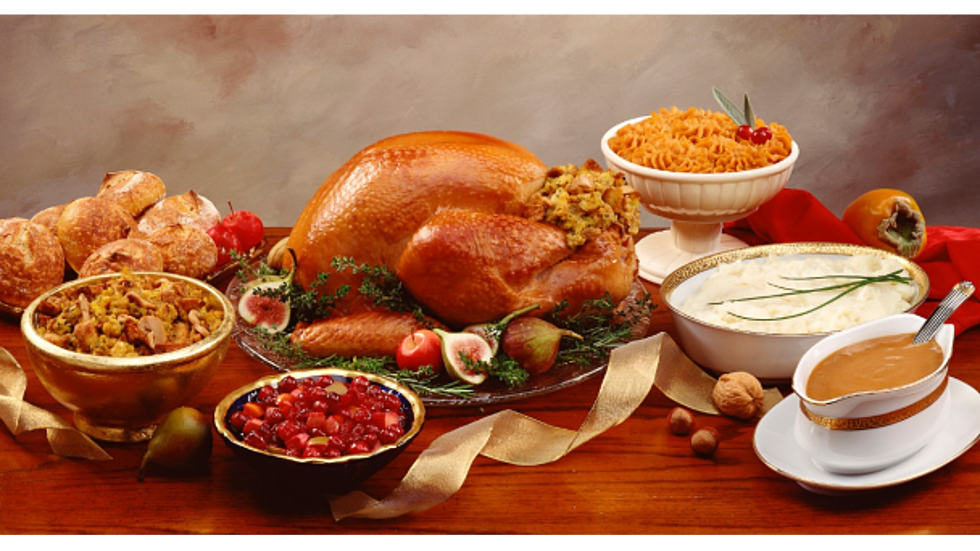 Free Thanksgiving Dinners in Central Maine
A Thanksgiving dinner will be available this Thursday (Nov. 24) at St. Francis Xavier Church, Route 133, Winthrop, 12:30 pm to 1:30 pm.
The Winthrop Rotary, which is providing the meal, says it is free and open to everyone. Also, takeout meals are available and you can sign up for delivery at 377-7210.
Also, there is a turkey dinner on Thanksgiving planned from 11:30 am to 2:00 pm at the Calumet Club, West River Road, Augusta. The meal, with all the fixings and dessert, is free but donations will be welcome. All the donations will be going to the Augusta Food Bank.
You can also enjoy a community Thanksgiving meal from 11 am to 1 pm at the Skowhegan Community Center on Poulin Drive.
In Oakland a free Thanksgiving dinner, with all the fixings, will be served from 11 am to 1 pm at the Messalonskee High School cafeteria. To have dinner delivered, or if you need a ride, call 509-1964.