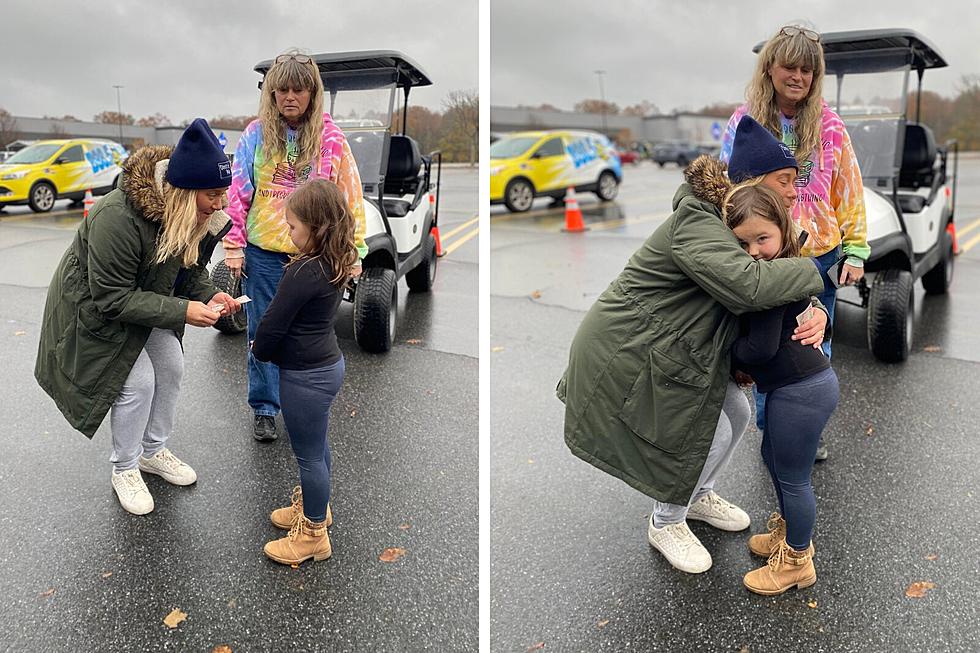 LOOK: Maine's Camp Out Hunger Day One in Photos
Keith Davis
This year's 5th annual Camp Out for Hunger started with a bang, receiving incredibly generous donation from Sam's Club, who is our lovely host here at their parking lot.
Then came the kiddo's of JMG at Gardiner Regional Middle School towing 3,000 items of donations all for us. They rode in like real super hero's in their big yellow school bus and brought us all to tears.
Furthermore, we were fortunate enough to receive contributions from numerous outstanding community members and local businesses.
Please keep in mind that every donation, no matter how small, can make a significant difference in the lives of our friends and neighbors.
Hunger in Maine continues to worsen each year, and we will remain here until Saturday at Noon, eagerly awaiting your arrival, donations, and warm embraces.
We will officially close the book on DAY ONE of CAMP OUT HUNGER 2023.
Pictures below, enjoy!
Camp Out for Hunger Day One
Take a look behind the scenes at each day of our massive food drive for Central Maine.
Gallery Credit: Lizzy Snyder
Look: 50 Maine Restaurants That are Worth the Trip
Thanks to our great listeners we were able to compile a list of many of Maine's great "worht the trip" restaurants, cafes, pubs, and bakeries.
These great spots can be found across the state and waiting for you to give them a try.
How many have you been to?
Gallery Credit: Chris Sedenka