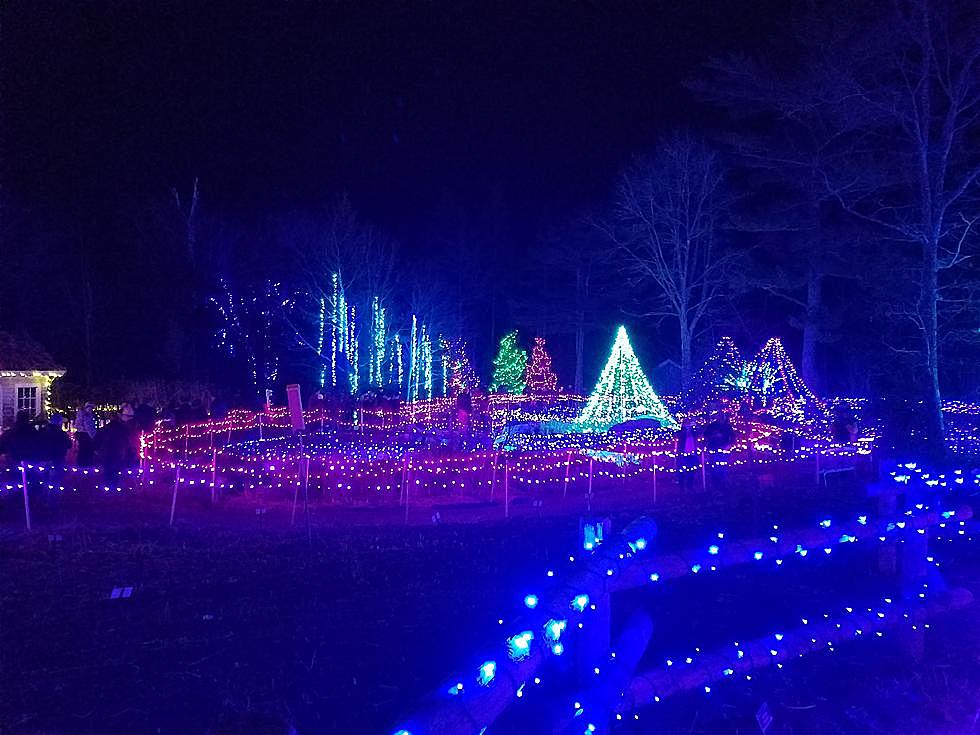 How Much Does It Cost to Power Gardens Aglow in Boothbay, Maine?
Cooper Fox
Each holiday season, for nearly a decade, the Coastal Maine Botanical Gardens in Boothbay have been transformed into a winter wonderland.
Without a doubt, Gardens Aglow is one of the most anticipated attractions of the Holiday season. It truly is a magical experience.
The garden's website has announced that this year (2023) the attraction will be open on select days from November 18 through New Year's Eve.  The website also mentions that this year's display will utilize about 750,000 lights.
Have you ever wondered how much it costs to run the lights at Gardens Aglow?  Electricity is not cheap these days, after all.
How Much Does It Cost To Power The Gardens Aglow Lights?
Of course, we cannot know for sure, but we can make an educated guess based on what we know about the number of lights, the cost of a kilowatt hour of power from CMP, etc.
As we mentioned above, the Gardens Aglow section of the Coastal Maine Botanical Garden website says that the attraction features approximately 750,000 lights. We can assume that most, if not all, of those lights are LEDs.
After all, who uses regular lightbulbs for holiday light displays, right?
According to the Christmas Lights Etc website, a string of 1,000 LED lights takes about 69 watts of power.  Doing some quick math, we can figure that all 750,000 of these lights require about 51.75 kilowatt hours per hour.
Assuming the lights are on for about five hours per night, they would require a total of 258.75 kilowatt hours.
What about the actual price?
Based on information found on the Maine PUC section of the State of Maine website, the average total cost per kilowatt hour from CMP, including the cost of the juice plus the delivery fees, is 28 cents per kilowatt hour. That means it costs about $72.45 per night to run.
In 2023, the Gardens Aglow attraction will be open 28 days.  So, in total, it will cost the Coastal Maine Botanical Garden about $2,028.60 to run the attraction for the entire holiday season.
And, you thought YOUR electric bill was high!
Tell us about your favorite holiday attractions and events.  Just message us through our app.
9 Maine Restaurants Guy Fieri Needs To Visit
LOOK: 50 Beloved Retail Chains That No Longer Exist
Stac



ker
takes a look at 50 major retail chains that no longer exist and the reasons for their demise.
Gallery Credit: Madison Troyer