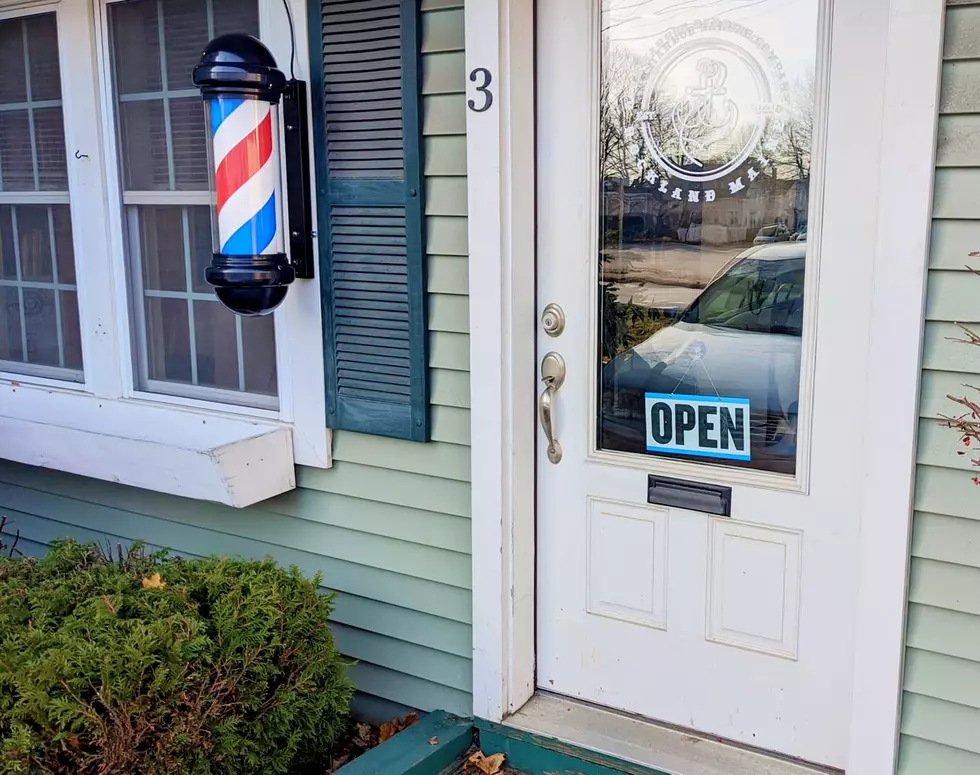 New Mid-Coast Barber Shop – Hits It Outta The Park!
Facebook.com
When a guy needs a haircut, he needs a hair cut. I was looking for something a little different for me. I was pondering a fade, n to sure if I wand to go high, medium, or low, and maybe a little fun on the top, perhaps a quiff, a combover, maybe even a blowout.
These things are all important, I needed an expert. I needed a barber shop that could offer me the guidance and experience to do the cut right. A guys kinda place...nothing too salon like. There are several old school barber places but I wanted some place that was fresh, up on the barber & beard game, and most importantly could give me some direction with all the possibilities running through my mind.
I remember hearing about this new barber shop, Dark Harbor Barber Company, that recently opened in Rockland. I needed to run a few errands in Rockland so I decided to make an appointment. And I'm glad I did.
Owner Sam Weldon was down in Portland area until recently working the barber scene in the hottest spots in town. He decided to move back to his home town of Rockland and set-up shop.
As soon as I walked in, I felt at home. Sam just has this great personality where the conversation just flowed. I was intrigued and impressed over his launch of a new business amid the current pandemic. He loves the challenge. He calls his new shop "my Mt Everest...my big life challenge to create a legacy and reputation in a community I love"
The thing I loved most about getting my haircut at Dark Harbor Barber Company is Sams ability to make you feel like you are home, it really wasn't just a hair cut...it really was a great experience. In a world of customer no-service I truly felt like a long lost buddy here to catch up. It was solid.  He says it best on his Facebook page:
"This barbershop was built for the community. I want this place to feel like YOUR barbershop. Not just in the sense that you get a haircut here, but I want you all to walk in and feel at home. Barbering and barbershops have been around for a very long time, and stand as pillars that help hold a community together. Our promise is really simple guys, we'll never accept a dime from someone who isn't totally stoked about the haircut, the atmosphere, and the service they received. Help me make this OUR barbershop. Come in, sit down, enjoy yourselves. Be at home."
And that is exactly like I felt. What a wonderful gem to show here in Rockland, it is exactly what the mid-coast needed.
Should you find yourself in Rockland or just really want to kick it up a few notches when it comes to finding the best lil barbershop around. Stop by Dark Harbor Barber Company, and tell Sam Buzz sent you!
And of course....the end result. A great cut, the whole reason I was there in the first place. The rest was all just a bonus.
---
Enter your number to get our free mobile app
CHECK IT OUT: See the 100 most popular brands in America