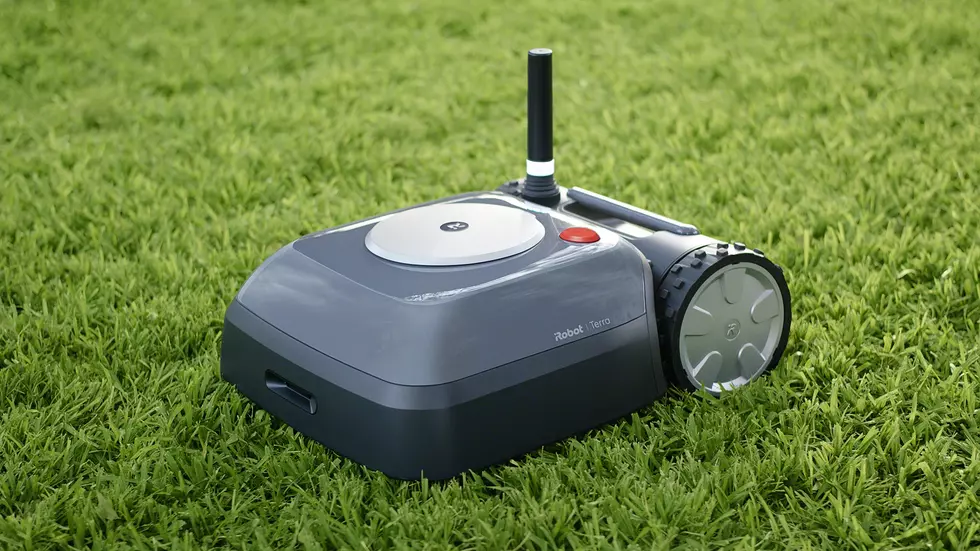 Now There's A 'Roomba' For Your Lawn
iRobot
OK. Im going to do my best to bring to a warmer place. Lets start by thinking spring. Of course I think of warmer weather, which leads to spring flowers and green grass. Lots and lots of green grass! Now hold that thought. Either you are happy about the prospect of all the green grass, or having a panic attack at the thought of having to mow the lawn every other day until mid summer.
Enter in iRobot, yes the maker of the Roomba vacuum. They have just announced a 'roomba' for your lawn. Its first autonomous lawnmower, the Terra. The concept is new to me, although there are others out there. The Terra however will offer a simpler set-up. Has an hour of run-time and charges fully in 2 hours. It's completely weatherproof and designed to live outdoors. Don't expect to buy a Terra all that soon, maybe sometime in 2019. Still no word on cost but for the guy that has everything...this just may take the sting out of those warmer month chores!
Click HERE to view the official press release with additional details.