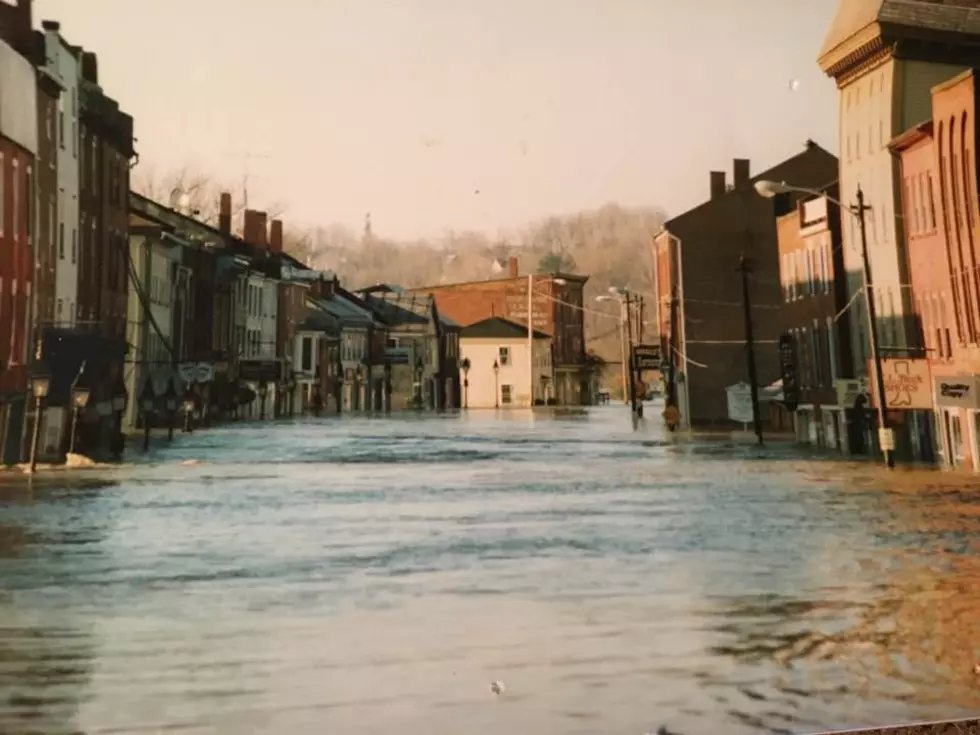 34 Years Later, Do You Remember the Flood of 1987?
Hallowell Citizens' Initiative via Facebook
April 1, 1987, Central Maine was hit with massive flooding. The worst the area had seen in decades and thankfully, we haven't seen such an event since.
The flooding was so bad, it got the attention of Los Angeles Times. The flooding was caused by melting snow, rain, and high winds according to the 1987 article. 250 Mainers had to be evacuated.
The article noted extensive damage between the loss of Livermore Falls' International Paper Co.'s hydroelectric dam and a bridge over the Piscataquis River in Guilford.
According to WMTW, 14 of Maine's 16 counties were declared disaster areas with the Kennebec and Androscoggin areas being the worst.
In an article from Sun Journal, "Water rushed through the Gulf Island Dam at a rate of 76,900 cubic feet per second. The normal rate that year was 6,000." The article went on to say that areas of River Road were impassable.
It was estimated that 2,100 homes were flooded, 215 homes were destroyed, and 240 sustained significant damage.
Check out this compilation of home videos from the event from WABK:
Pittsfield Historical Society offers up some amazing shots as well.
Check out this photo compilation from Central Maine News here.
Do You Remember These 8 Crazy Maine Weather Events?
Ultimate Guide To Dairy Bars In Central Maine And Beyond
Have you downloaded our FREE radio station app?  You can use it to stream the station from basically anywhere, you can use it to message the DJs, and get breaking local news sent right to your phone.