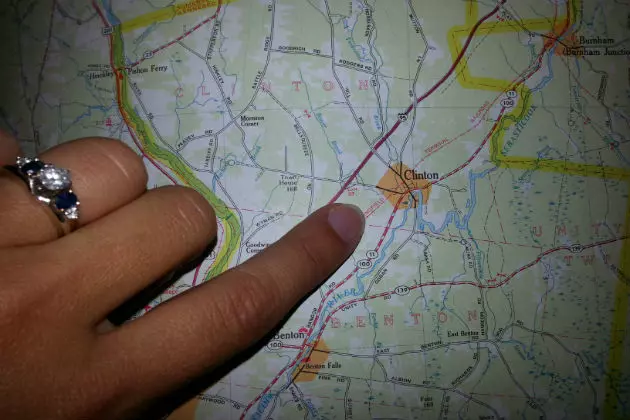 This Summer Take The Ultimate Maine Waterfalls Road Trip
Photo by B98.5
Even though this winter hasn't been nearly as brutal as last winter, cabin fever is seeping in and I am daydreaming of summer fun. Here's a summer road trip that sounds wicked fun!
It's the ultimate Maine waterfalls road trip, I found this on the website onlyinyourstate.com, and this sounds like a great way to spend a summer day in Maine. Here's how their trip is mapped out.
You start at Snow Falls which flows from the Little Androscoggin River, just a little ways from Paris, Maine.
About 45 minutes from Snow Falls, you'll find Screw Auger. These Bear River-sourced falls are comprised of two impressive drops. The first is a 30' drop over a granite ledge into a gorge. The second is just below the first and features another 30' drop.
A quick 30-minute drive will take you to Dunn Falls, which features two main sections - an upper falls and a lower falls. Many people feel the lower is the most impressive, but both are worth the fairly strenuous hike it takes to reach them. Plan for about 3 hours total if you like stopping along the way.
Head down Andover Road for less than ten minutes, and you'll find yourself at The Cataracts. Admittedly best in early spring when the snow melts makes these falls roar, you'll still have a good time scrambling around the rocks any time of year. Together, the individual falls total about 100' and you'll enjoy swimming and sliding around when it's warm enough.
About 45 minutes Northeast and visible from Route 17 scenic highway, is Coos Canyon. Coos is a great place to spend the day. In the summer you can wade in the waters, jump in or stay dry with a picnic in the connected park.
Drive 30 minutes north and you'll reach this well-known waterfall. The 90' plunging falls come from the Mountain Brook and take about 30 minutes to reach on the (almost) mile-long trail. Leave the trunks at home as swimming is not allowed.
Smalls Falls, this part of the journey will take you through Rangeley State Park. You'll want to take your time here and enjoy the scenery.
After an hour's drive from Smalls Falls you'll arrive in the town of Rumford, home of cleverly named Rumford Falls.The river drops about 176 feet, but the creation of dams has split the cascades into several distinct falls. The Upper Falls are the most impressive and you'll be extra lucky if you make it there during a time of high water.
During your hour-long drive from Smalls Falls to Rumford Falls, you'll pass through Maine's largest state park, Mt. Blue. Separated by Webb Lake, the area is perfect year-round. In the summer, tackle a hike up the 3,187 foot Mt. Blue. In the winter, enjoy sledding at Center Hill and skating at the park headquarters. You'll find about 25 miles of multi-use trails for just about anything you can imagine doing on a multi-use trail.
Allow time for stops to enjoy lunch and dinner along the way!