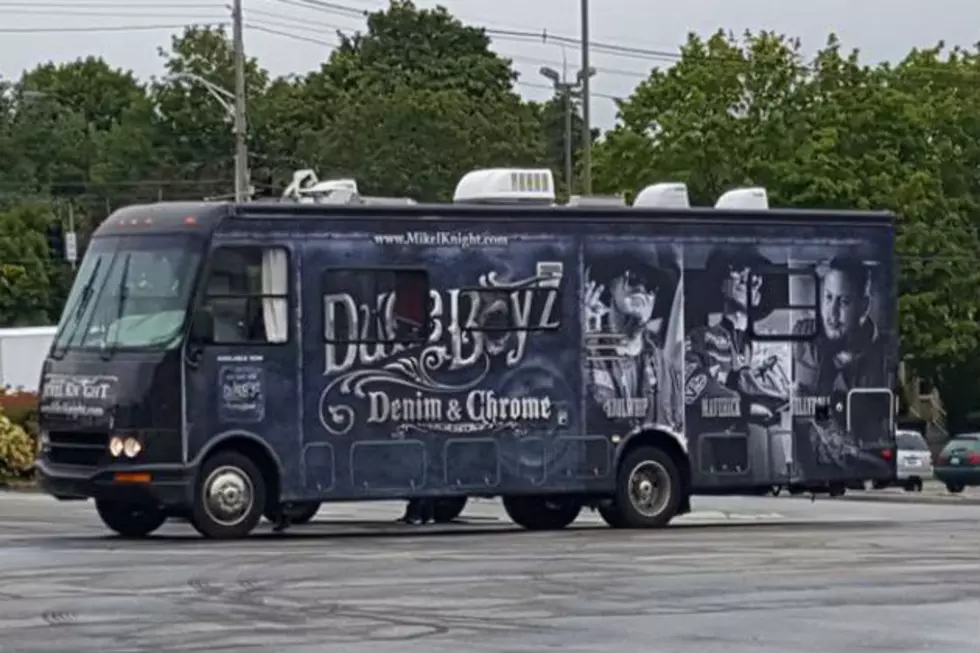 WARNING: If You See This Tour Bus For Mikel Knight BEWARE
BEWARE
We spotted the Mikel Knight Tour Bus in our parking lot this morning and recalled seeing a warning by the Oakland Police Department on their Facebook page.  Upon further investigation and a by simply googling 'Mikel Knight' several negative reviews pop up about this group and their promotion tactics.
Multiple police departments throughout Northern New England have been issuing warnings about the Mikel Knights crew selling CDs in parking lots and allegedly using aggressive and confrontational tactics in order to boost sales. We have not had a report in Oakland, however these vans have allegedly been seen in Fairfield. A simple google search shows a history of complaints nationwide. No one can force you to buy a CD in a parking lot. If you have an issue with any solicitor please call the local police
It might seem exciting when such a professional looking group of vehicles roll up into your town...but always be on alert and not so trusting.
In addition, former members of the street team have started a Facebook page to outline how badly they were treated.
It should be noted that at this point there have no crimes committed by Mikel Knight's street team, and no local law enforcement is looking for them. The warnings were put in place because of concerns regarding the team's aggressive sales tactics.