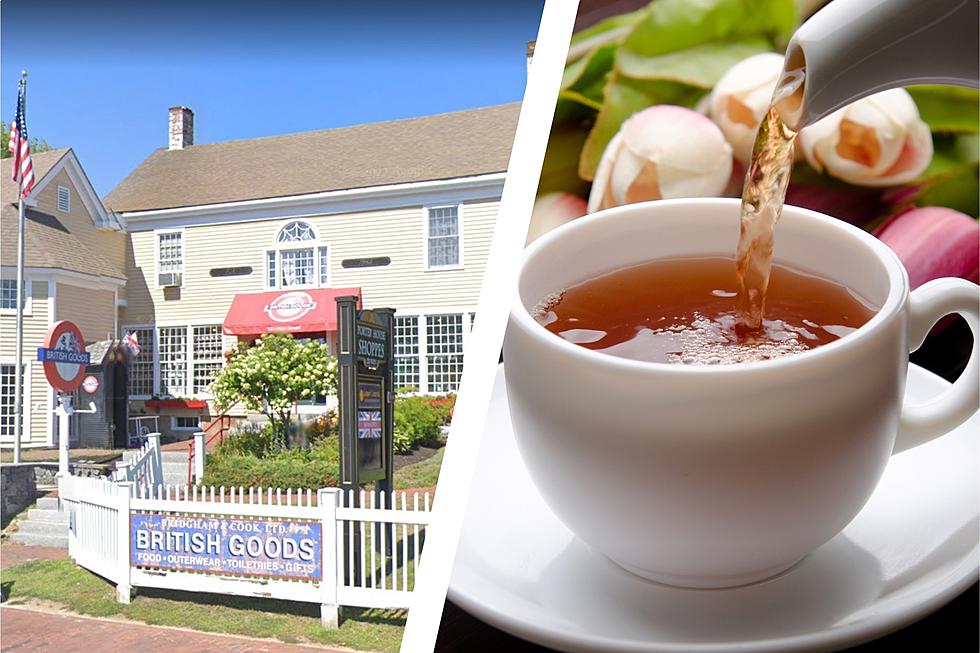 You Can Get a Free Cup of Tea from This Freeport, Maine, Store Today
Google Maps; Canva
Would you like a spot of tea?
Turns out, it's National Tea Day on Friday, April 21, and the British Goods Store Bridgham & Cook in Freeport, Maine, is celebrating by giving away free tea.
So what's the catch?
Well, all you have to do to get some complimentary tea is to simply stop in their store at 123 Maine Street between 10 a.m. and 5 p.m.
Pretty easy, right?
According to Finedininglovers.com, the best thing to pair with tea includes biscuits, crumpets, and finger sandwiches. Do you have a favorite thing to go with your tea?
And do you do the pinky out while sipping it?
One interesting fact when it comes to tea, according to Britain and Britishness, is if you want a "propper cuppa," you're supposed to add the milk last. Additionally, the site notes that people in Britain consume 165 million cups daily.
So. Much. Tea.
If you really want to take your tea to the next level, Best Things Maine has a list of the nine best tea spots.
It includes places like The Tea Space in Ogunquit and Homegrown Herb & Tea in Portland. Those are only a few places, too, as you probably have your own hotspots to visit in the Pine Tree State.
But as for free tea? It's only happening April 21 at the Freeport British goods store. Hopefully, you don't miss it, or you'll have to probably wait a whole year for them to possible do it again.
24 of the Best Maine Family-Owned Businesses