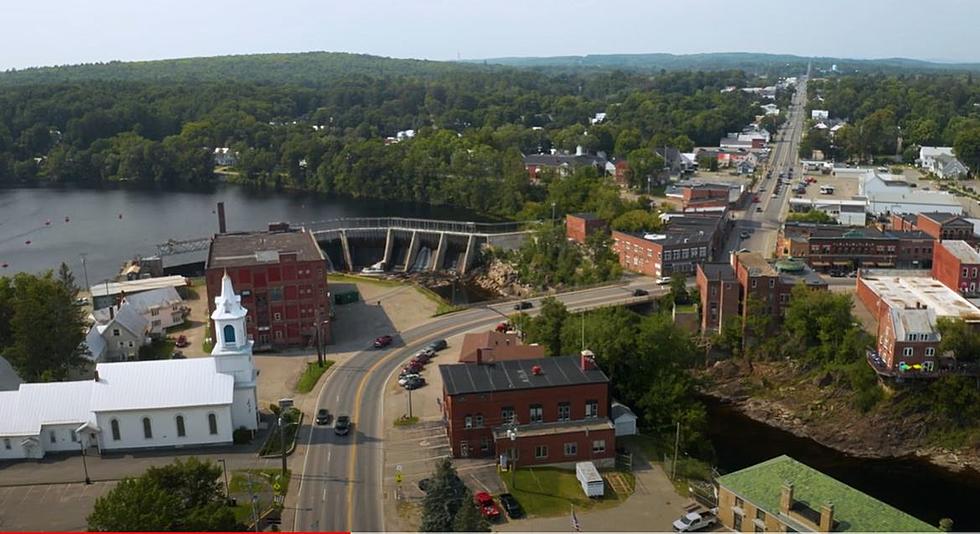 Your Complete Guide To The 2023 Skowhegan, Maine River Fest
Youtube
Even though there are fun things to do in Maine across all four seasons, there is no doubt that the state really comes a live during the summer months.  On top of non-stop agricultural fairs, it seems like every summer weekend features some kind of festival or brewfest.
One of the largest, and longest, festivals in Maine gets kicked off on Monday.
The Skowhegan River Fest!
With River Fest, instead of just cramming all of their events into a few days, the even covers an entire week!  While this is normally a huge event for Central Maine, it is even bigger this year because it is also the Town of Skowhegan's bicentennial!
According to the River Fest website, the fun starts on Monday, July 31st, with the opening of a new downtown Skowhegan business.  At 6 AM, Joe's Flat Iron Cafe will open for the first time.  Stop by, grab breakfast, and check out this new addition to the town's culinary offerings.
Also on Monday, there will be a discussion about proposed changes that would make Skowhegan's downtown more appealing to businsses and visitors.  That will take place at The SPACE On The River from 4:30 PM to 7 PM
Skowhegan's National Night Out will happen on Tuesday from 5 PM to 8 PM.  The event will take place at Coburn Park.  Part of a nationwide series of similar events, it is designed to be a fun way for citizens to meet and interact with local law enforcement and first responders.
On Wednesday evening you can step back to the roaring 1920s with the speakeasy fundraiser for Skowhegan's Early Learning Center.  It will happen from 6 PM to 9 PM at Bigelow Brewing Company.
The posting goes on to say:
The ladies of GFWC Semper Fidelis are planning a soiree to benefit Skowhegan's future Early Learning Center and the Build Better Beginnings campaign. Tickets are $40 per person and include hors d'oeuvres and music as well as raffles, door prizes, and a cash bar. Speakeasy attire strongly encouraged!
Find Bigelow Brewing Company on Bigelow Hill Road in Skowhegan.  Check out their website HERE
Also on Wednesday, there will be a glowstick paddle.  It will take off from the Clever Landing Boat Launch.
On Thursday, the rotary club will be putting on a lobster bake.  The event will happen from 11 AM to 7 PM at the municipal lot next to the chamber of commerce.  Each meal includes lobster, corn on the cob, roll, and a cookie from the Bankery.  Pre-purchase your meal HERE
There will be a golf tournament at the Lakewood Golf Course.  That will kick off at 1 PM
And, the Bicentennial Parade gets kicked off at 6 PM and runs through downtown Skowhegan.
Moonlight Madness
Moonlight Madness will take over downtown Skowhegan from 5 PM to 9 PM on Friday.  There'll be a market, food, dunk tank, climbing wall, axe throwing, bounce house, beer garden, live music and more!
Saturday Events
From 10 AM to 2 PM on Saturday, there'll be River Days activities in downtown Skowhegan.
There'll be a dinner in the park from 5 PM to 10 PM
At 8 PM, the metal sculptures on the river will be ignited and the fireworks display will start at 9 PM.
Bicentennial Celebration
The official bicentennial celebration will take place from Noon to 4 on Sunday.  Most of the events will be centered at Coburn Park.
There'll be games, horse drawn wagon rides, river races, food trucks (Brother Shuckers and Tara-bly Good Catering), music from the Rob Burnell Band, and more.
For a more in-depth look at the events, check out this website
2023 Maine Agricultural Fair & Festival Dates
Even though it may not seem it, Maine fair and festival season is just around the corner. According to the
Maine Fairs
website, these are the proposed dates for some of Maine's biggest fairs and festivals. If there is an event that we missed that you believe should be on our list, please let us know by sending us a message through our app.