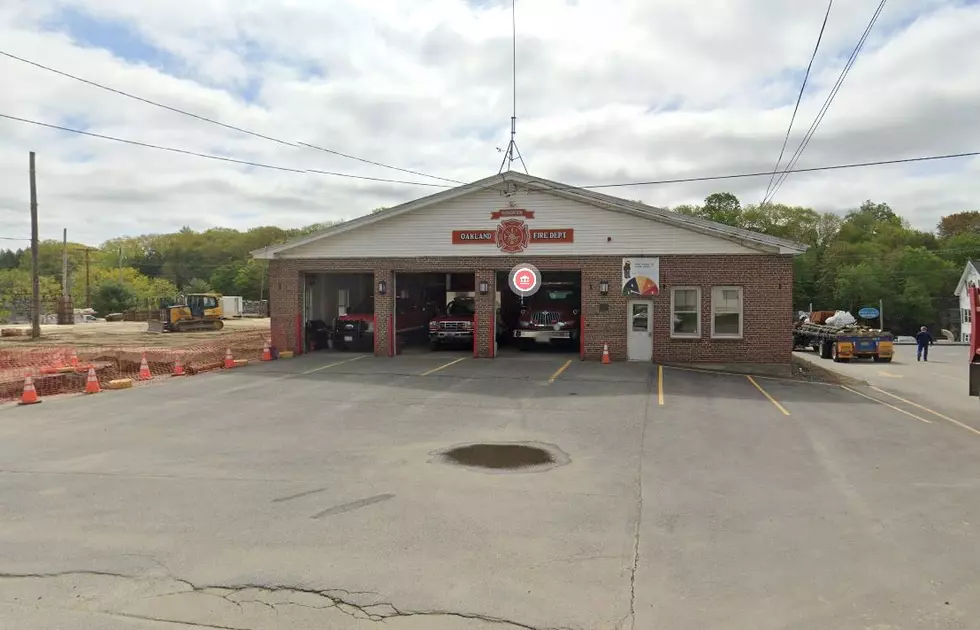 A Longtime Central Maine Volunteer Fire Department is Now Going to be Fulltime
Oakland Fire Department, Google Maps
According to the Kennebec Journal, the town of Oakland hosted its annual town meeting last night (Monday).
On the agenda was a motion to make the town's part-time fire department a fulltime department. And that's exactly what happened.
The Kennebec Journal reports that as part of the town's proposed $6.18 million budget, was $469,000 that the town had proposed to spend on hiring four fulltime firefighters and EMTs.
The town felt the move was necessary given the steady increase of fire and medical calls and the decreasing availability of volunteers to respond to those calls.
The KJ said that Monday night's meeting was held at the performing arts center at Oakland's Messalonskee High School. Additionally it was reported that the (about) 100 residents that turned out were able to approve all 25 articles on the agenda in less than two hours.
The town's new budget of $6.18 million is an increase of about $1 million over last year. Subsequently, residents will see a slight increase in their property tax. The existing property tax rate is $16.40 per every $1,000 of property value. That rate will be climbing to $16.80 to bolster the new budget.
Oakland's Fire Chief, David Coughlin, said that the new funds will allow him to hire on four fulltime employees that will work a 24 hour rotating schedule 7 days a week for the town.
Additionally, having fulltime staff at the fire department will help to alleviate the longtime worry of calls coming in with no volunteers available to respond to the scene.
The 20 Fastest Growing Cities In Maine
According to
Stacker
, these are the fastest growing cities and towns in the State of Maine.
The 19 Highest Earning Cities In Maine
Recently,
Stacker
took the time to put together a list of the top earning towns and cities in the State of Maine.