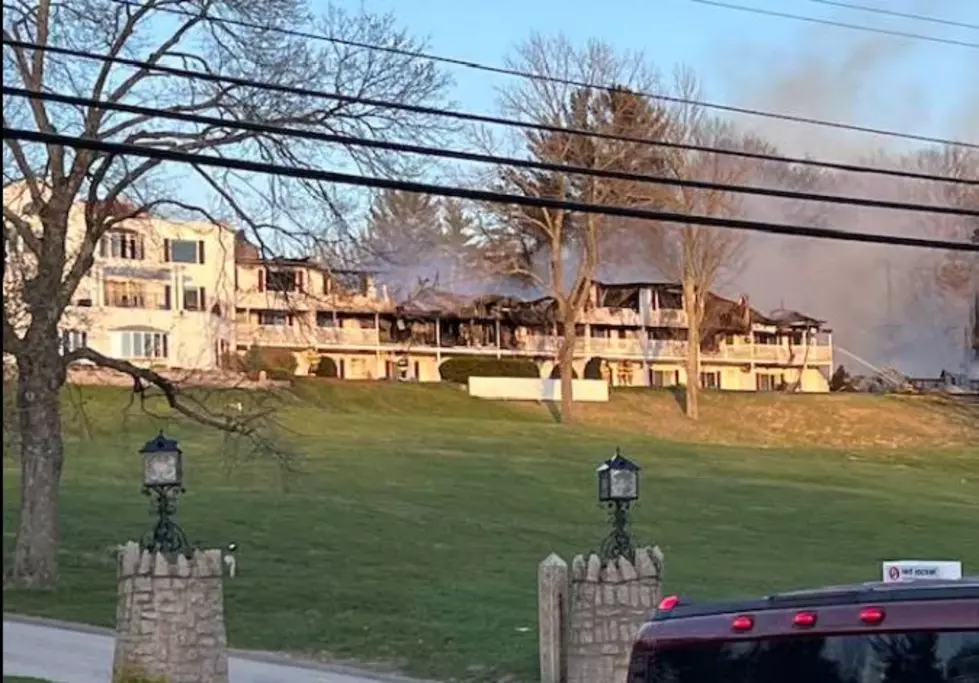 A Massachusetts Family's Escape From The Red Jacket New Hampshire
Cynthia Janvrin-Stacey
You have probably heard that the well-known Red Jacket Resort in North Conway, New Hampshire caught fire on Saturday afternoon.  Fortunately, it appears that no one was seriously injured in the fire, which caused serious damaged to the iconic Mount Washington Valley hotel.  One of the reasons the name of that particular hotel may sound familiar is because it is home to the massive Kahuna Laguna indoor water park.
When word of the fire first hit social media, we were hearing stories about guests needing to leap off balconies in order to escape the flames.
One of these stories really sticks out.
A young woman from Massachusetts posted the story of her family's shocking escape on her Facebook page.  In the post, which has been shared nearly 5,000 times in the last few days, she explains that her and her young son are only alive thanks to her quick thinking boyfriend, Paul.
Like many people staying at the resort, they were there to take advantage of the Kahuna Laguna water park.  They had gone to the water park in the morning and then taken a nap before going back to the water park for round two..  Paul had set an alarm on his phone so that they did not sleep too long.  It is a good thing he did, because the fire alarms reportedly failed.  They woke up to a room filled with smoke.
They opened the door leading to the hallway.  It was filled with choking black smoke.  They decided the only way out was their balcony.  Unfortunately, they were on the top floor.  To the left of them were burning rooms.  To the right, were more hotel room balconies.  And, each room's balcony was separated by a divider.  She explained that they needed to "army crawl" under each divider.  They made it through several rooms before they hit a concrete wall and could go no further.
At that point, they encountered another family who was also trapped.  In the post, she explained that was when Paul hopped over the railing and swung himself onto the hotel's main floor.  Meghan handed her son down to her boyfriend.  He ran the child outside and then ran back in to help members of the family they had encountered.  Once they were safe, he ran back in to retrieve Meghan.
Unable to swing herself down to the floor below them, she had to be convinced to jump.  As she jumped, he caught her by the ankles and pulled her onto the balcony.
She credits him with the survival of herself and her son.
You can read her whole story HERE and you can see an interview she did with Fox Boston HERE.
Surprisingly, while the hotel was seriously damaged, it was not destroyed.  Firefighters were able to stop the first at the lobby.
The investigation into the cause of the fire continues.
Saco River Motor Lodge