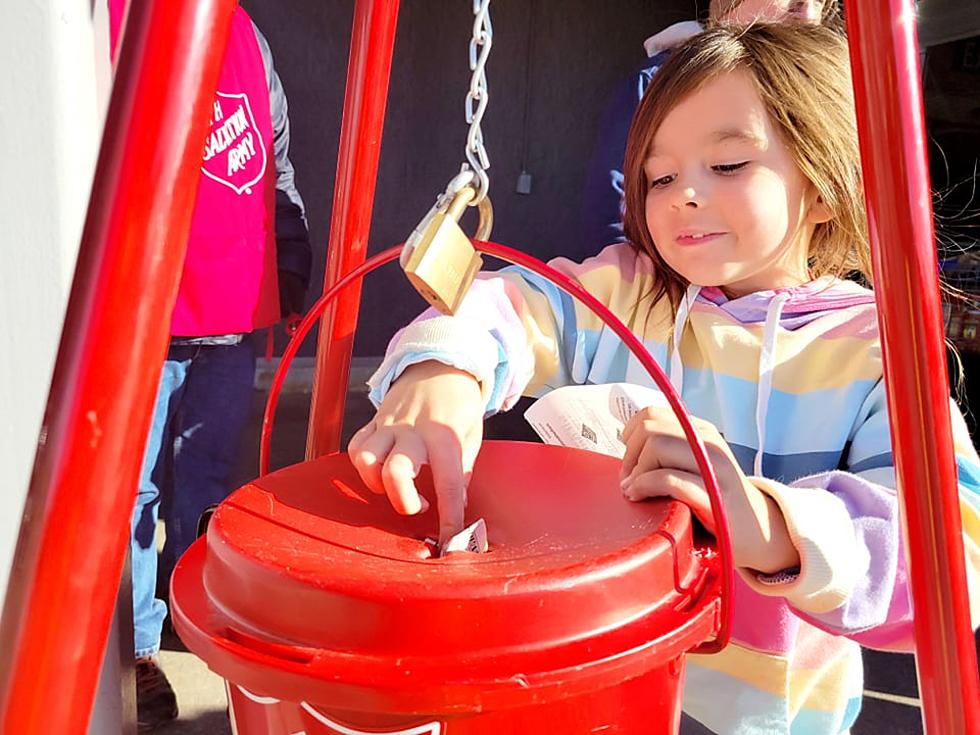 Here's Why You Need To Make A "Red Kettle" Donation On Friday
Kristi Marie TSM
Each Holiday season, for over a century, the Salvation Army has been collecting change in their red kettles.
Typically, the bell ringers, and their kettles, are set up outside high traffic stores.  This makes it incredibly easy to make a donation as you walk into or out of the store.  Remember, every little bit helps.  If you can toss a few quarters into the kettle, a few dollars, or if you write a substantial check, it all goes to help our friends, neighbors, and coworkers.
What Is The Money Used For?
The Red Kettle Campaign is the Salvation Army's largest annual fundraiser.  The money that is collected goes to support a variety of the non-profit's programs.  The money goes to help feed people, help people pay off their utility bills, funds their rent assistance program, and more.
When you make a donation, you are helping people right in Central Maine!  Yes, the money collected stays local!
What Is The National Commander's Challenge?
Each year, the Salvation Army's National Commander challenges other groups to beat him at collecting donations in a red kettle.
Generally, this event happens for a few hours and only at Walmart stores.  This year, however, they are opening it up to all the collection locations for the entire day.
This year, the national organization will match all donations made during the challenge (December 9th)!  So, if you make a $10 donation in a red kettle on December 9th, it's like you are actually donating $20!
If you can't make to a red kettle, you can donate through this link any time from 9 AM to 9 PM on Friday.  Click HERE to donate!
Team 92 Moose / B98.5 / Townsquare Media
We're really excited to be doing out part to help out!  You can catch us at the Augusta Walmart from 9 AM to 1 PM on Friday.
Get more details about the Capital Region Salvation Army on their website.
The 7 Richest "Mainers"
According to
Money Inc
, these are some of the richest people with ties to Maine.