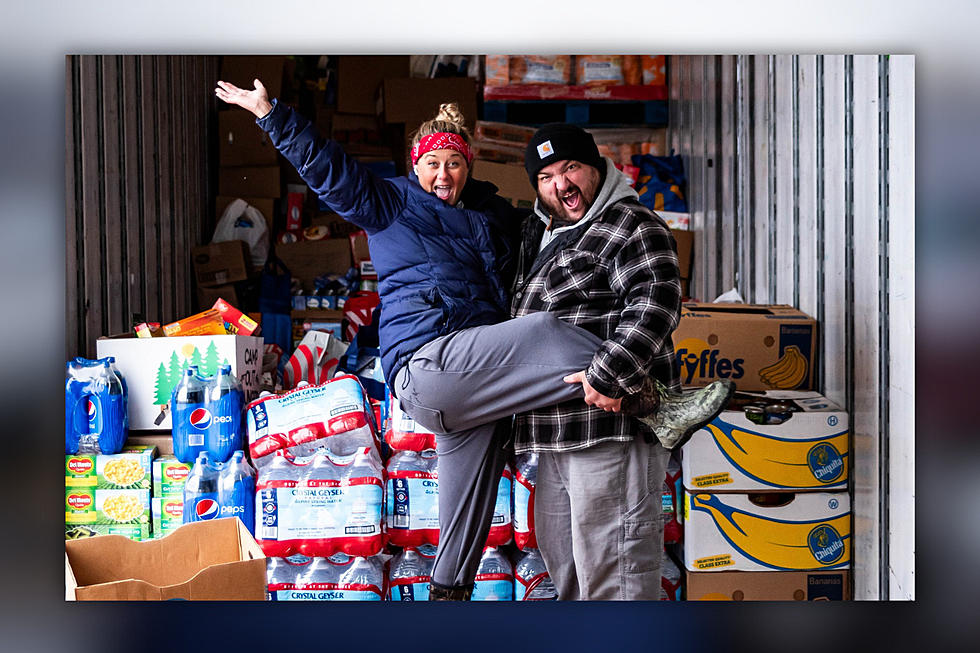 LOOK: Radio DJs Put on Largest Food Drive in Maine, Here Are the Totals
Dave Dostie Photography
The conclusion of Camp Out Hunger marks the end of five days filled with a magical mix of emotions as we camped out in a parking lot to collect food for Mainers in need of food.
Our host for this impactful event was Sam's Club at the Marketplace in Augusta, where myself, Matt James, Cooper Fox, Captain Keith Davis, and Merry St. Pierre spent our nights.
For four nights and five days, we immersed ourselves in the very important mission of collecting donations.
As we often express to you all, we see ourselves as the catalyst or bridge that links the Salvation Army with the community of Mainers in need of food. The people we encountered during this time will be etched in our minds and hearts forever.
After collecting and counting the donations, Captain Keith Davis from the Capital Region Salvation Army shared the remarkable totals of our collective efforts.
The cash-only donations reached an astonishing $13,921, and thanks to the generosity of our Senior Marketing Consultant, Dawn Nichols, we rounded it up to an even more incredible $14,000!
What makes this even more impactful is the Salvation Army's purchasing power, turns that $14k into a substantial $70,000.
Now, let's talk about the food donations.
Picture this: we managed to fill the floor of an entire 18-wheel tractor trailer with non-perishable food items! I know, right!
Keith reported that, thanks to the generosity of our fellow Mainers, we raised an astounding $150,000 worth of food donations!
Our hearts are bursting with gratitude because of you, our incredible community. With this amazing food drive, we're ensuring that Mainers won't go hungry.
More importantly, this effort will make a significant impact on the 1 in 7 children in Maine who face hunger. You did it, and we're making a difference together.
There are so many people who help us put this massive production on each year, and it is only growing larger. The support we have been given from all of our colleagues at Townsquare Media has been remarkable.
Those of you superstars who have given their all to assist us in putting this on and by giving donations are as follows, in no particular order:
Affordable Manufactured Homes of Maine, KSW Federal Credit Union, KV Federal Credit Union, Ripley & Fletcher, B&B Septic, Scott's Recreation, Brickyard Hollow, Modern Woodmen of America, Cushnoc Brewing Co., Milestone Communications, Augusta Rotary, CPR for Less, Lisa's Restaurant & Lounge, Mold Bros, Augusta West Kampground, Damon's Beverage, Mobilize Recovery, Capital Region Salvation Army.
Follow our five-day journey below in photos of the 5th annual Camp Out Hunger.
LOOK: Radio DJS Put On The Largest Food Drive in Maine
Take a sneak peak into our journey at the 5th annual, Camp Out Hunger in Maine.
There Are Surprisingly 16 Places to Get Food and Drinks Inside the Maine Mall