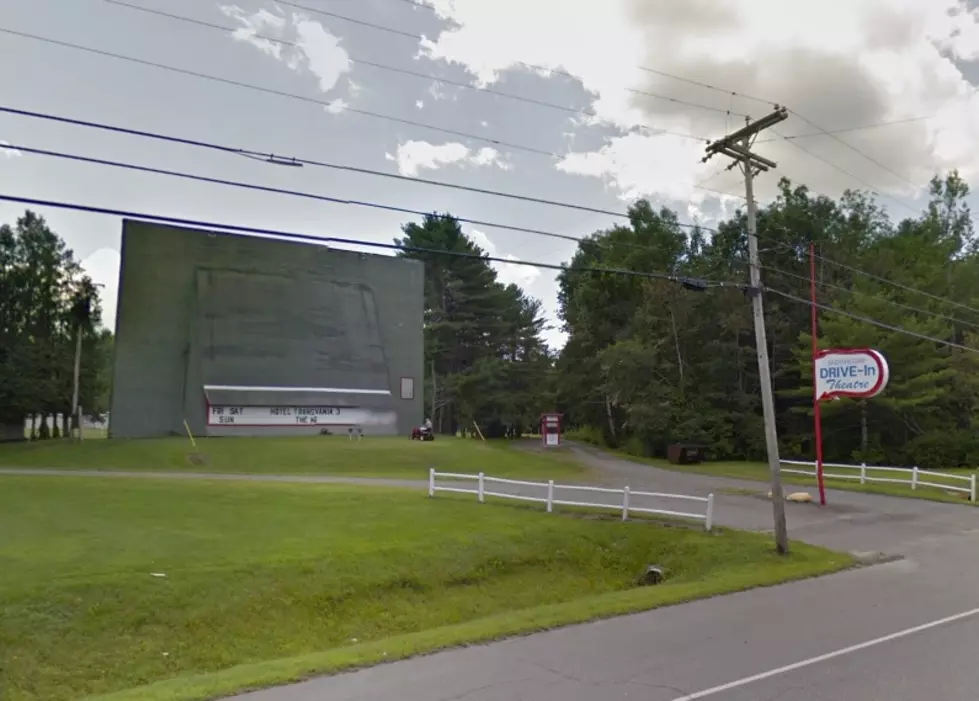 Maine International Film Festival Moves To Skowhegan Drive-in
Google Maps
According to a Skowhegan Drive-in Facebook post, the 23rd annual Maine International Film Festival will take place at the Skowhegan Drive-in this year. The Film Festival will take place over ten days, starting on July 7 and will wrap up on July 16.
In previous years, the MIFF was held in Waterville.  The move was brought on by the on-going coronavirus pandemic.
If you're unfamiliar with the Maine International Film Festival, also known as MIFF, was founded back in 1998 by the Maine Film Center. Each year during the festival, MIFF showcases over 100 films that best represent the American Independent and International films while heavily focusing on Maine and New England filmmakers.
During the Maine Internation Film Festival, The Maine Film Center will be accepting donations both online and at the box office, in hopes to empower people of all color to get into the film making industry.
MIFF23 is dedicated to the lives of all people of color lost to racism, both systemic and individual. In an effort to support training, development, production, funding, and distribution for black filmmakers at a time when this work is more important and challenging than ever, we will provide the opportunity both online and at the Festival box office for you to provide support and empower black filmmakers to tell stories. The Maine Film Center will select a charitable organization dedicated to this work to receive all additional donations made to MIFF23
---
Maine International Film Festival Schedule 
Tuesday, July 7, 2020
8:45 PM
Heroic Losers
Wednesday, July 8, 2020
8:45 PM
Maine Shorts
Thursday, July 9, 2020
8:45 PM
A Bright Light: Karen and the Process / with: Primary Needs
Friday, July 10, 2020
8:45 PM
Instinct
Saturday, July 11, 2020
8:45 PM
American Thief
Sunday, July 12, 2020
8:45 PM
Queen Lear
Monday, July 13, 2020
8:45 PM
White Riot
Tuesday, July 14, 2020
8:45 PM
The 11th Green
Wednesday, July 15, 2020
8:45 PM
Latcho Drom
Thursday, July 16, 2020
8:45 PM
The Last Shift
---
Enter your number to get our free mobile app